A year long branding project for Lunar New Year Festival, an annual show celebrating Asian cultures during the Lunar New Year. Each year LNYF also partners with a philanthropy, our being, Foster and Adoptive Care Coalition. In addition we created branding for our all new spin-off online store and additional branding specifically for the show.
LNYF 2020-2021's exec board agreed upon the theme of "unwavering" as both symbolic for the Year of Ox and the animals strength and for our hopes upon this upcoming year with the devastation from the Coronavirus pandemic and Black Lives Matter protests. Our hopes with this illustration was to create an imagery that would show withstanding passion and strength, one that overcomes fear without aggression. 
Concept and sketches by Eugenia and I. Final illustration by Eugenia.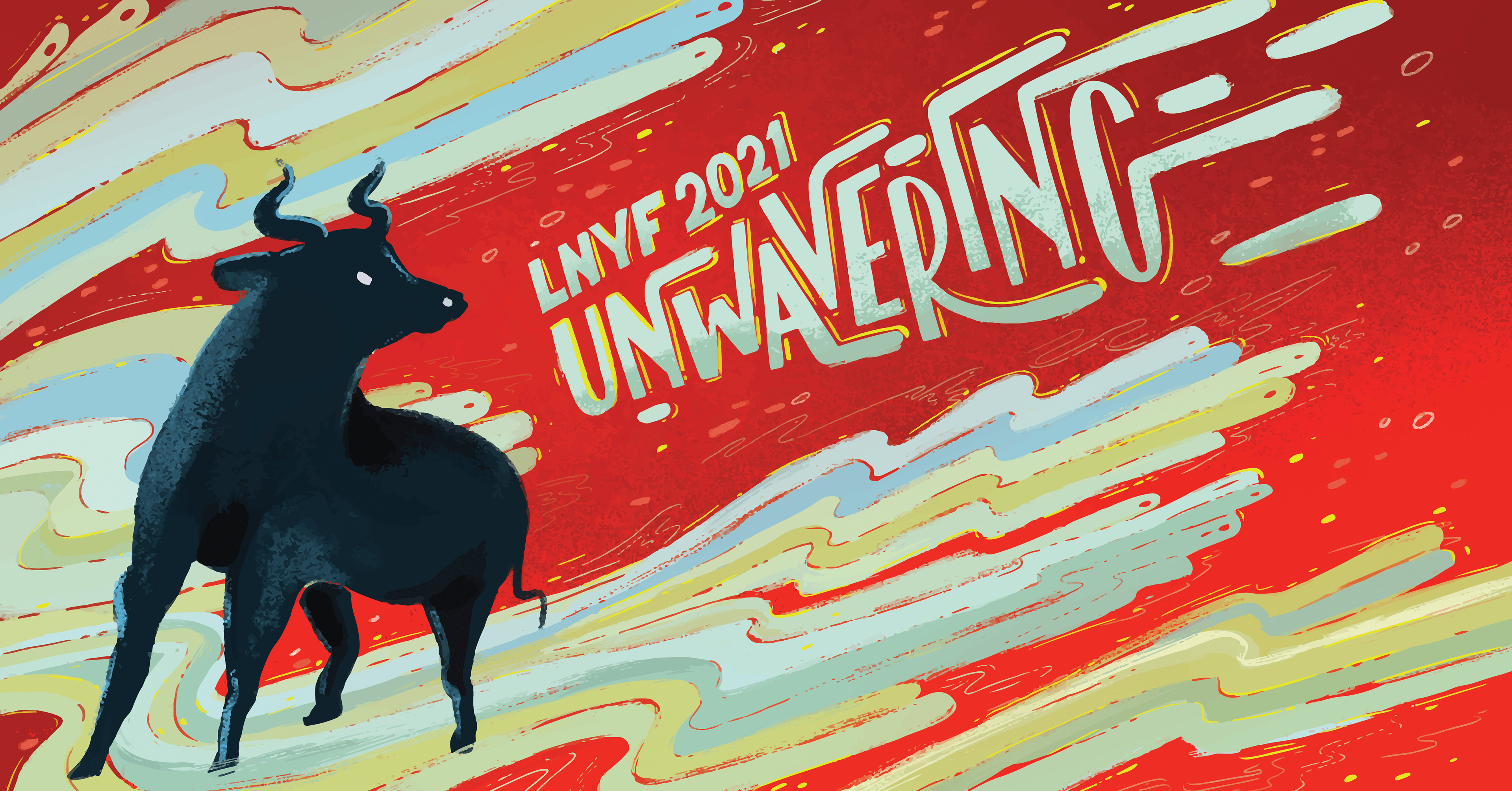 Graphics and branding for LNYF's show in March all created by myself. This was based around our original color scheme of red, green, and blue, and the idea of wave formations. Materials were all for digital social media considering COVID-19. Materials include: IG posts, FB event, FB frames, and a digital program.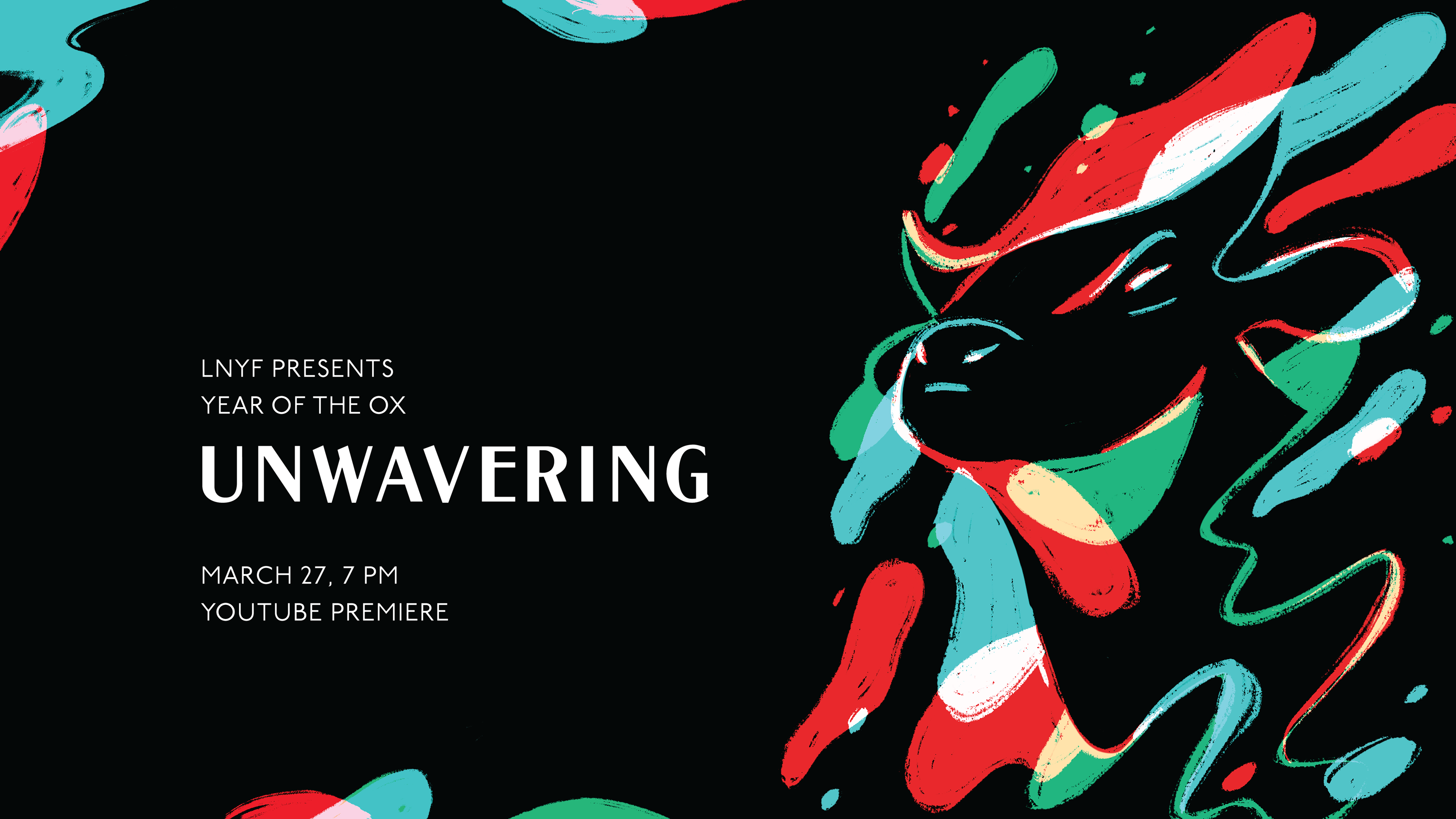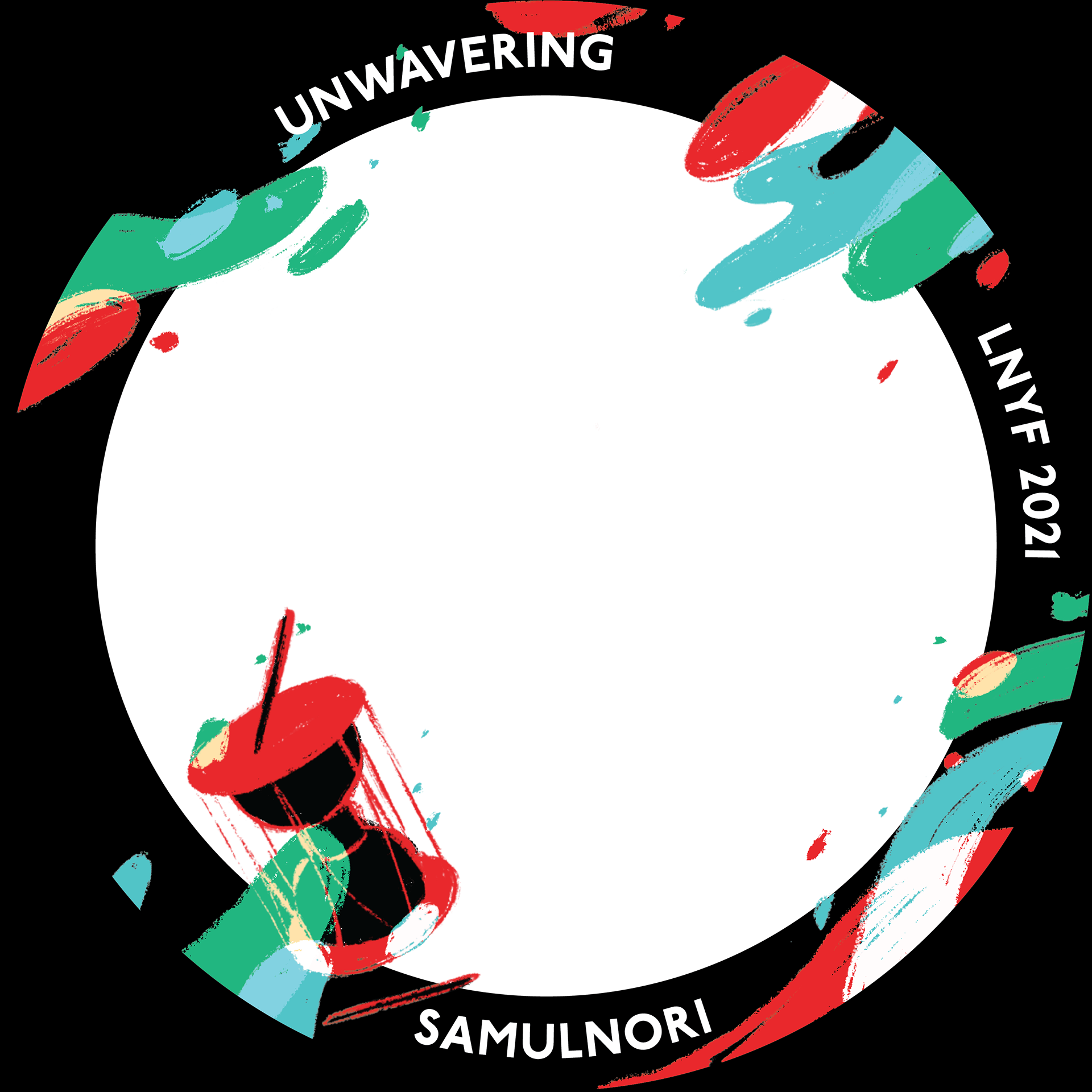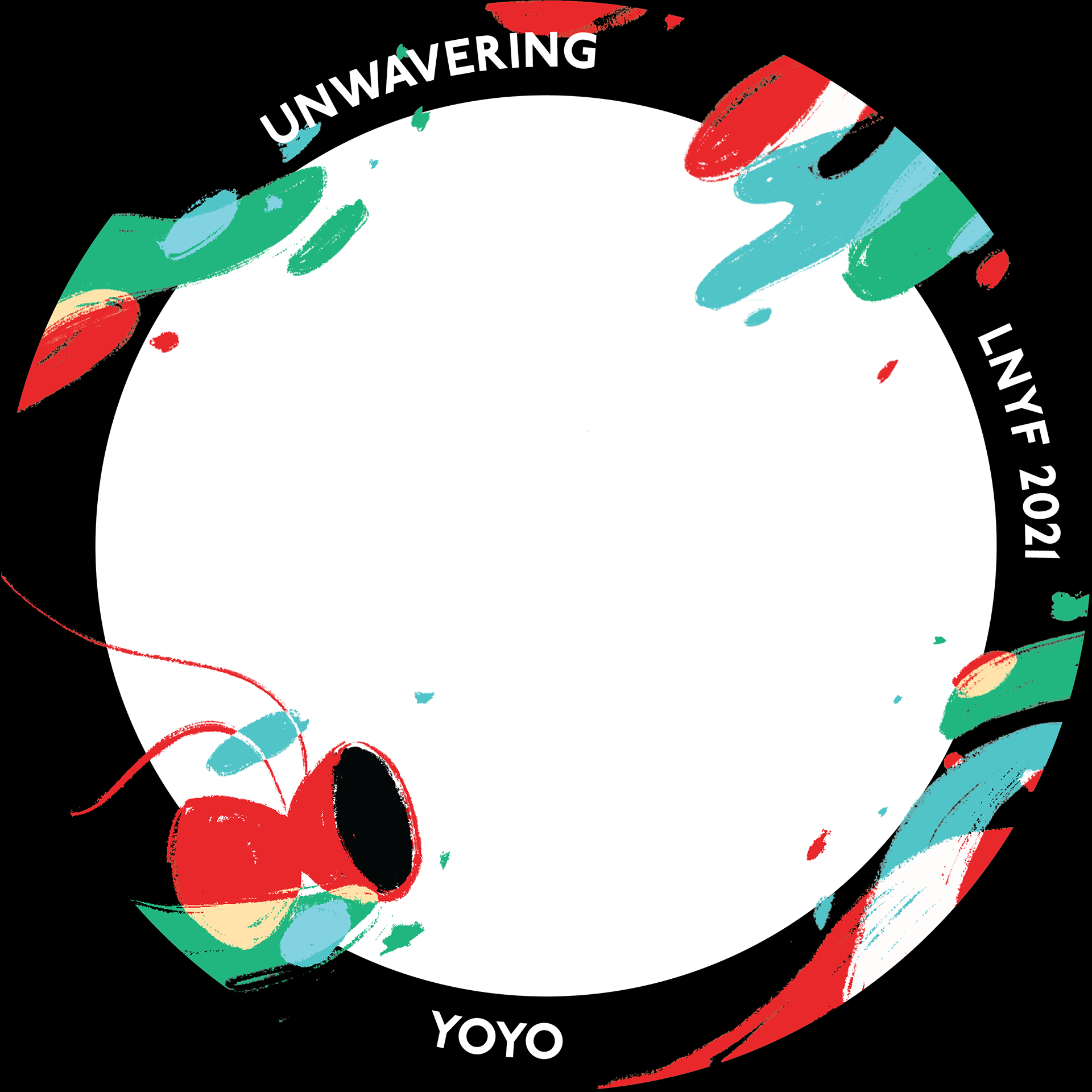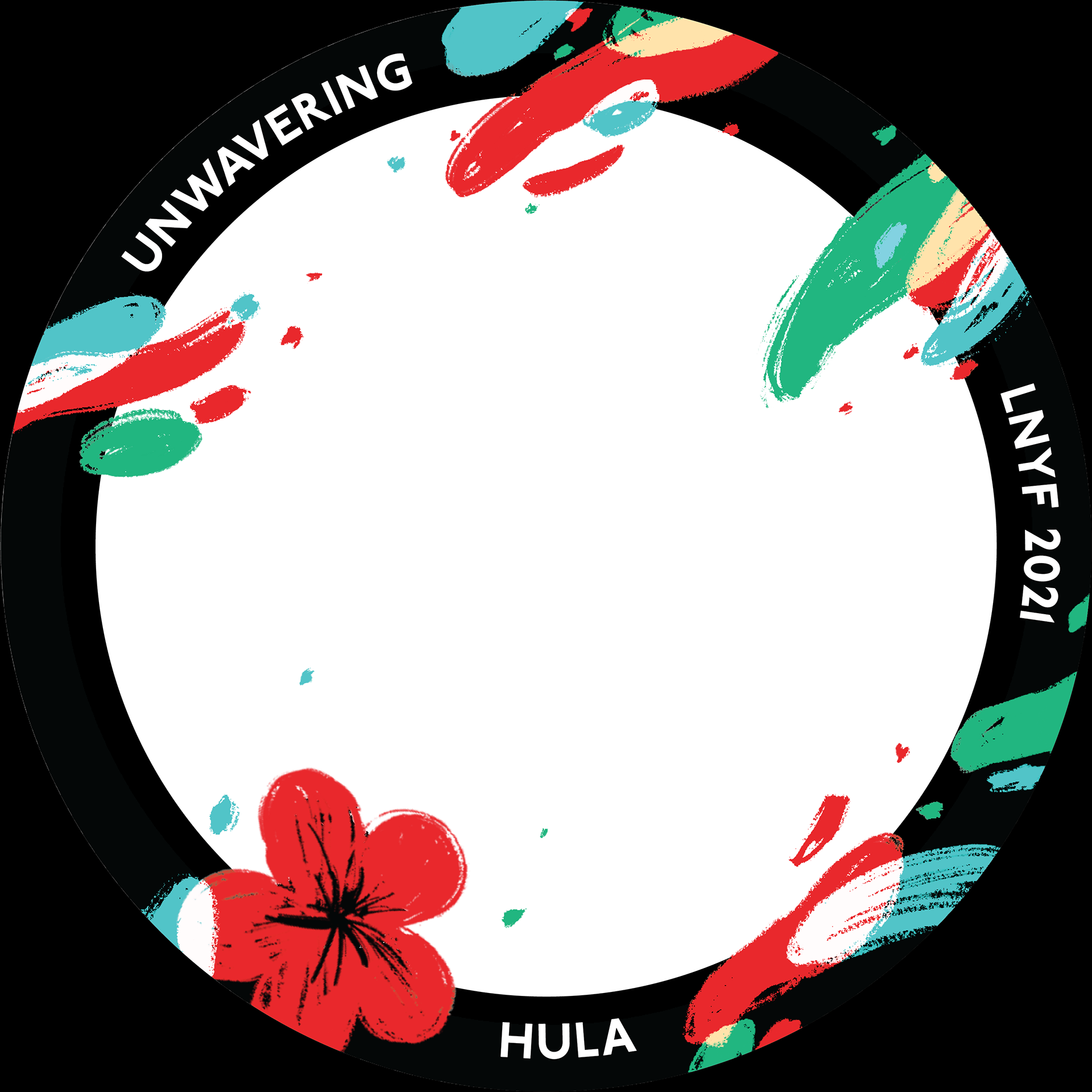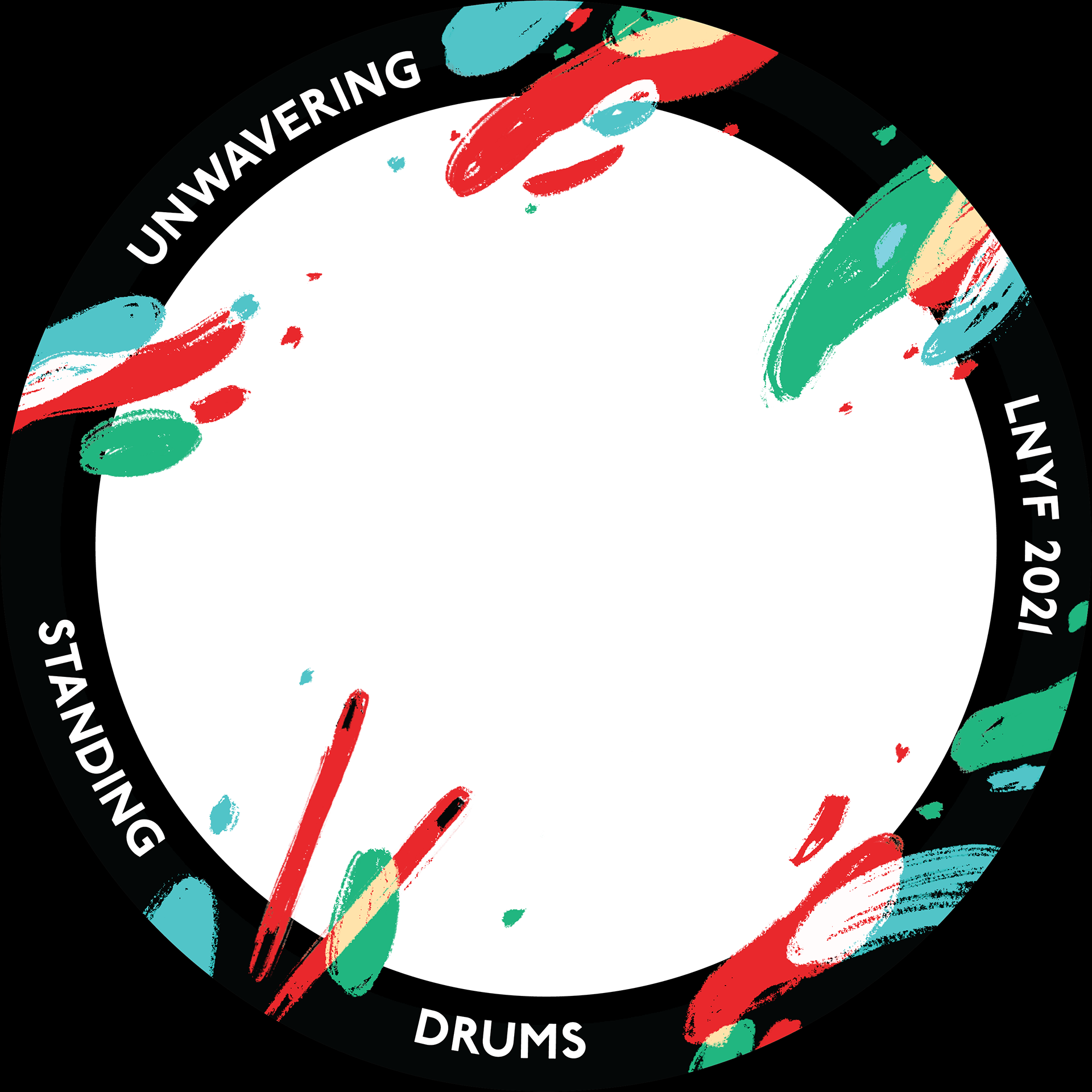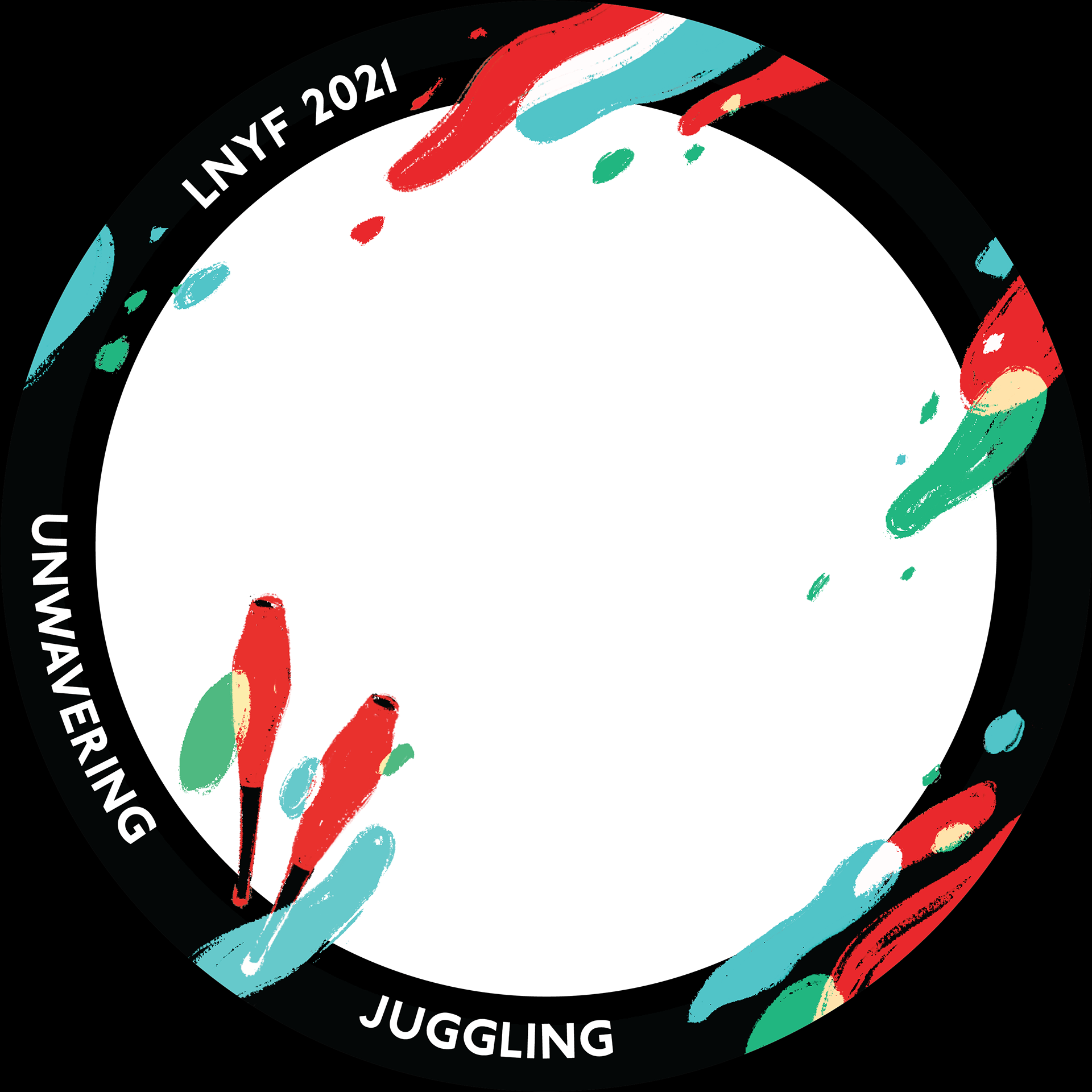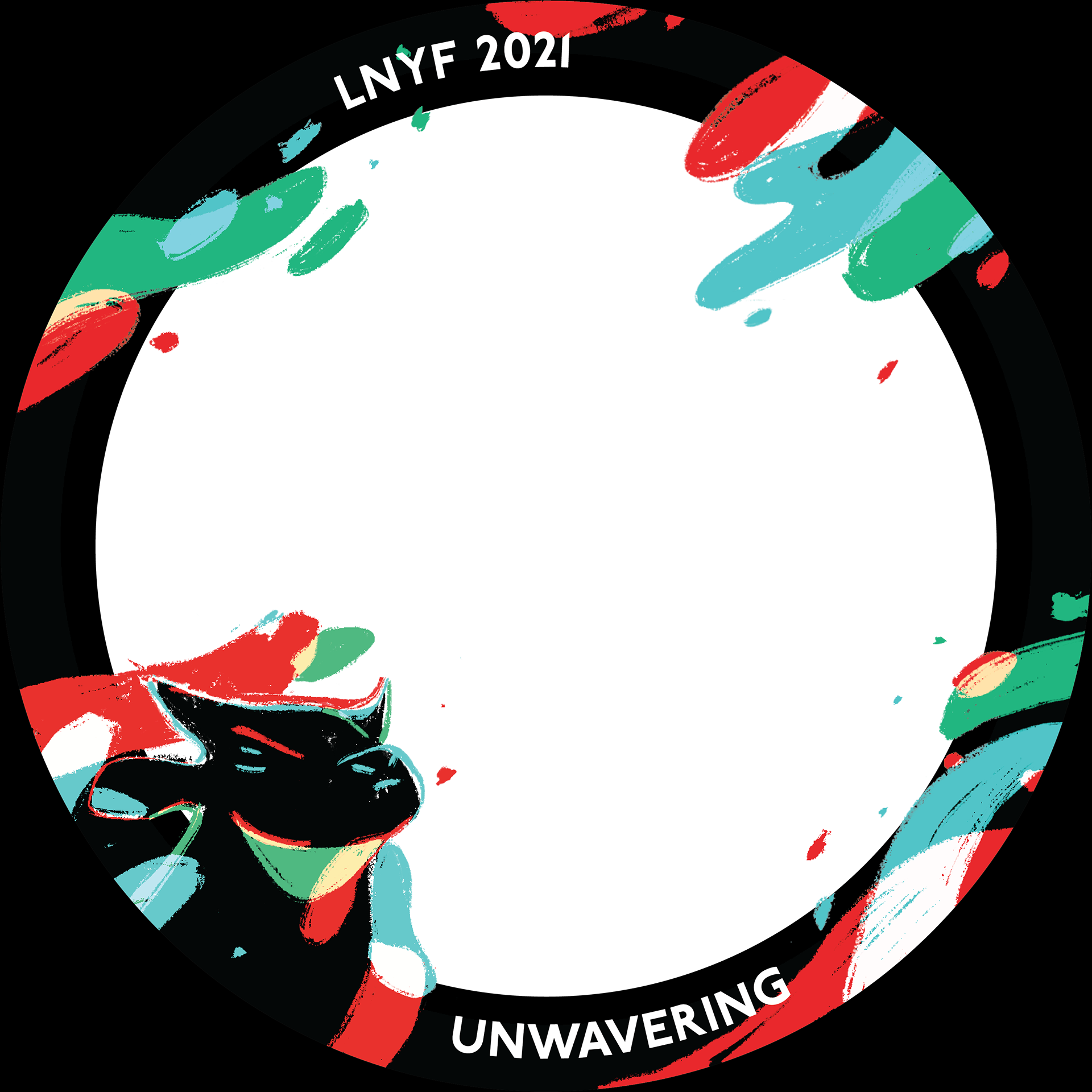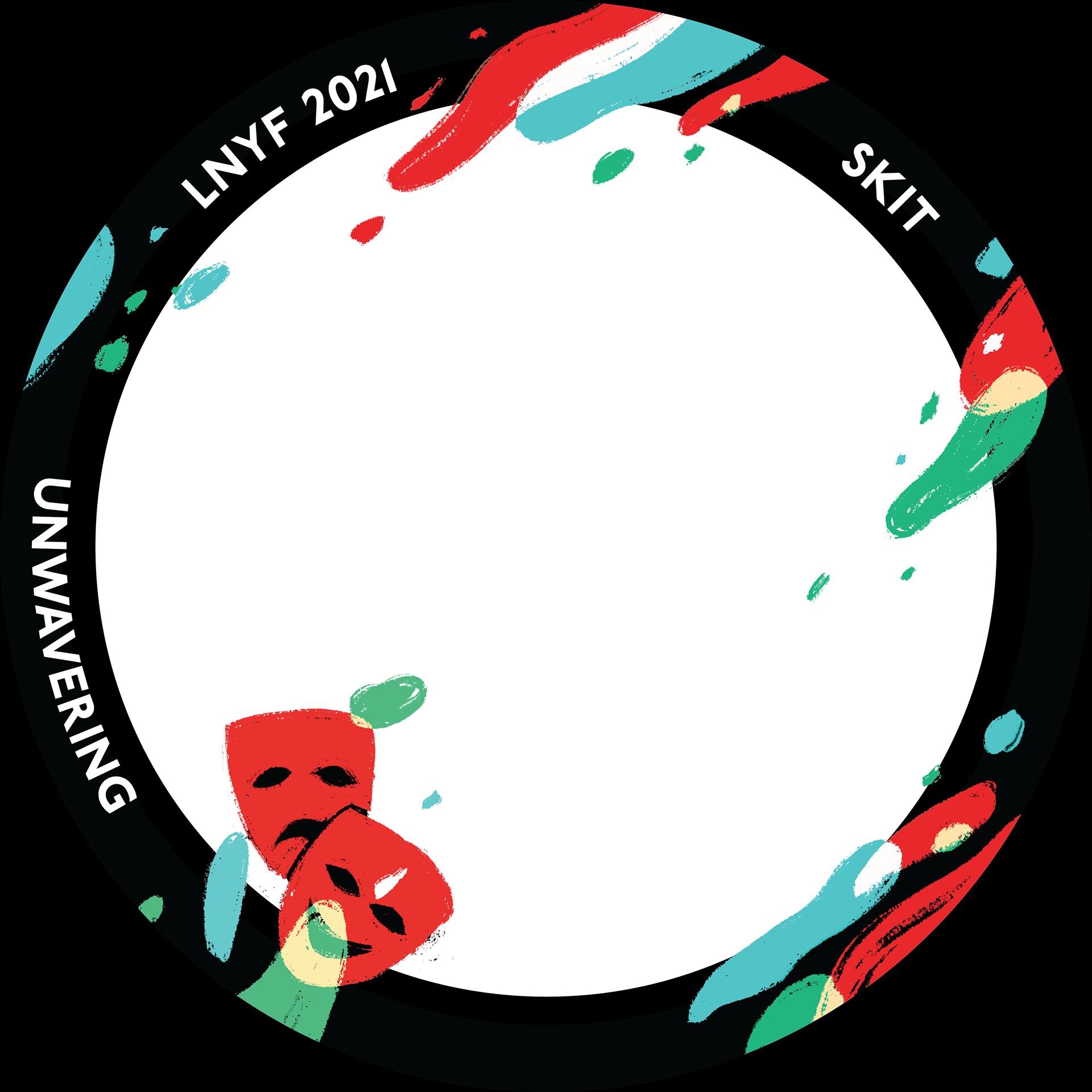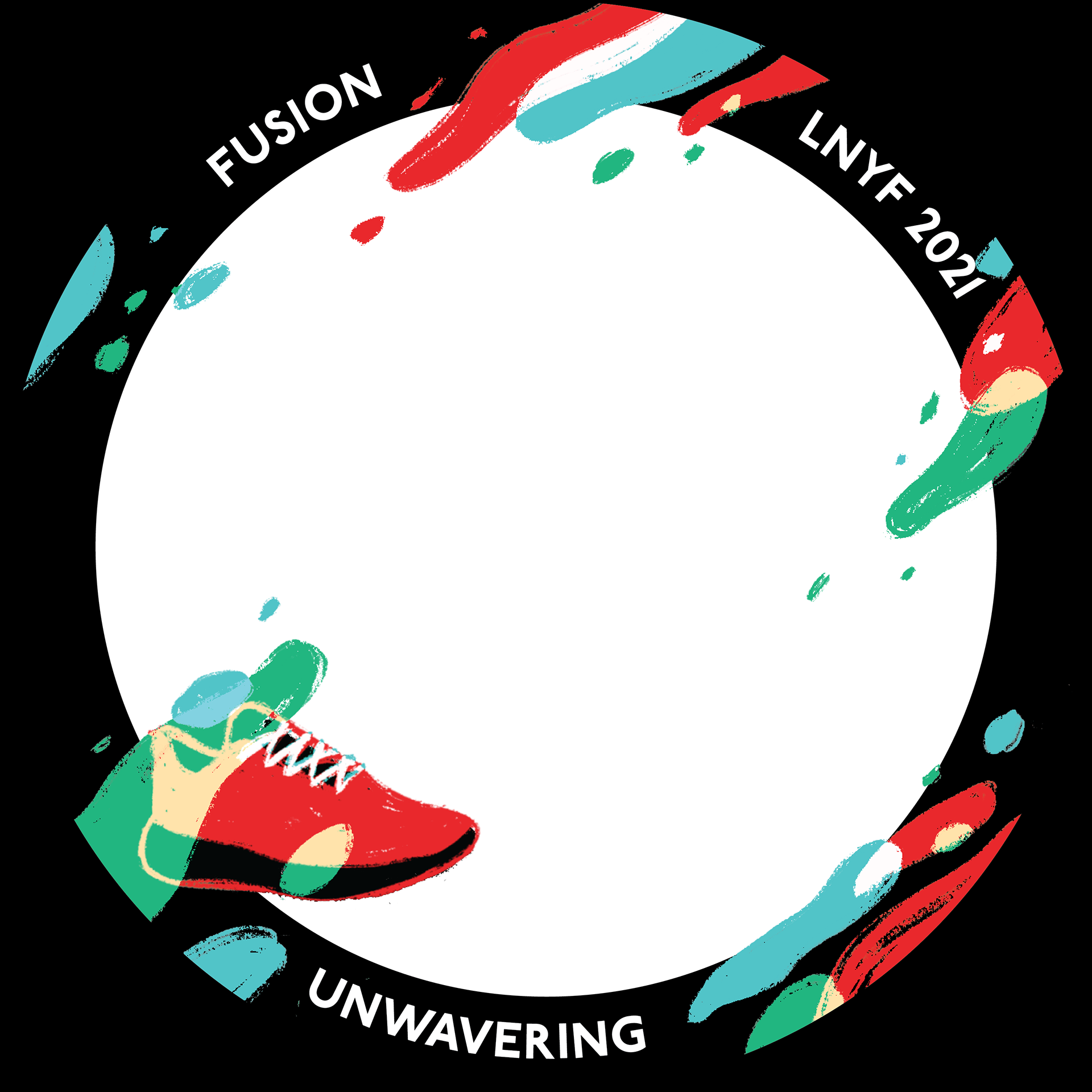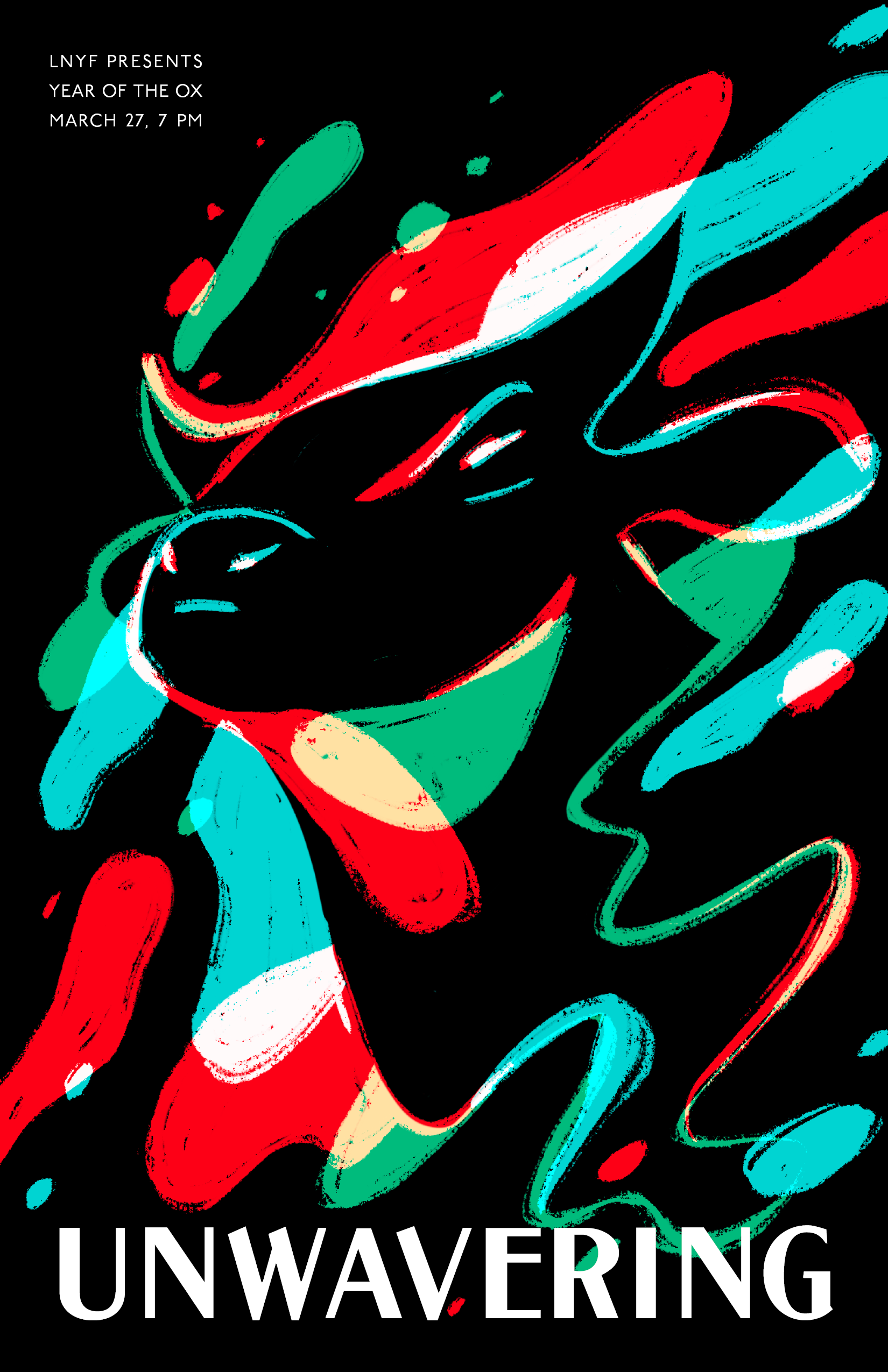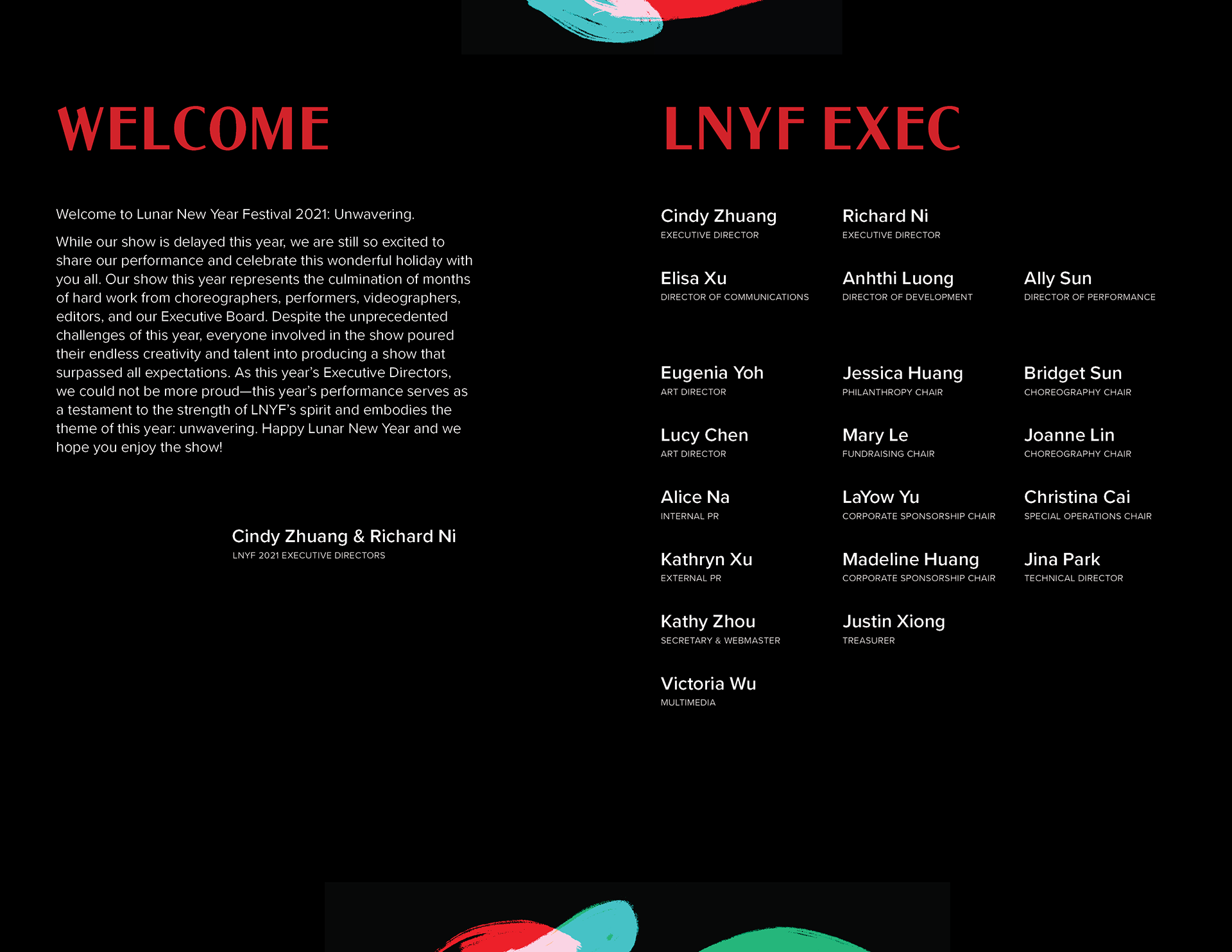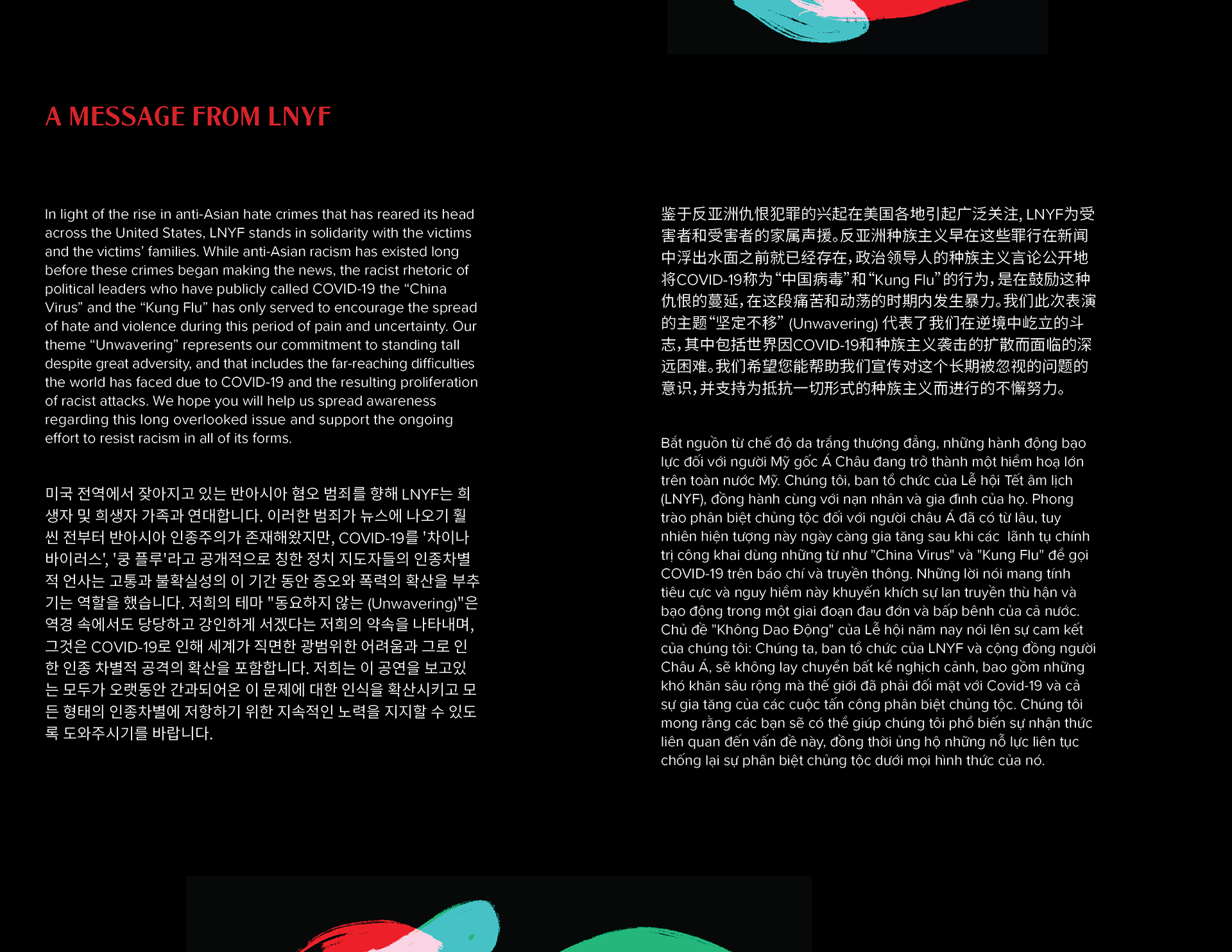 Online Store branding design by myself. Because of the pandemic many of the volunteering and fundraising efforts that we usually have were not available to us. Instead we opened up an online store with different unique design to help raise money. Long sleeve t-shirts also designed by myself.