MOVE
Summer 2021-ongoing
Typefaces: Plantin MT Pro originally designed by Fritz Stelzer and Frank Hinman Pierpont,
IBM Plex Mono designed by Mike Abbink at IBM in collaboration with Bold Monday, Acumin Variable designed by Robert Slimbach.
I am a history nerd. 
This past year I realized I actually love learning about history and seeing the work of history over time. I had originally envisioned this project for my
senior capstone thesis
but after deciding to pursue a different idea, I kept this project noted as something to work on.
MOVE
is a three-part magazine series, a historical zine that tells a history of injustices and prejudice in dance while also uplifting and celebrating dancers of all backgrounds. The first will take place from the 1800-1930s, the second from 1920s-2000s, and the third dealing with current politics and advocacy for other cultural dance forms that have been left out of theatrical dance in the West for years. 
The visual language uses photography, illustration, and expressive typography. Each article in the zine intends to capture the essence of dance and memory as well as a shift in our perspective of history. Size: 10in x 11.5in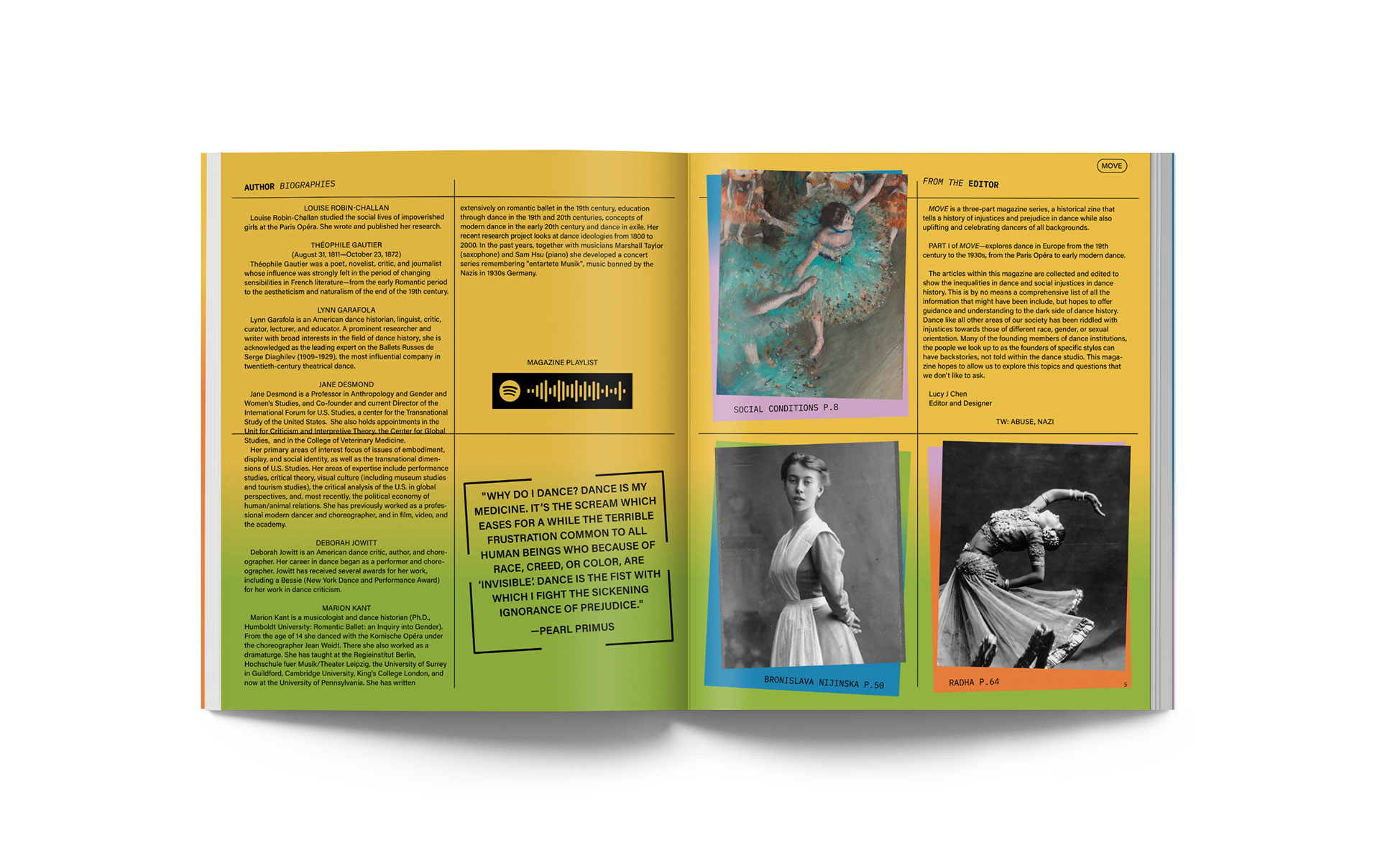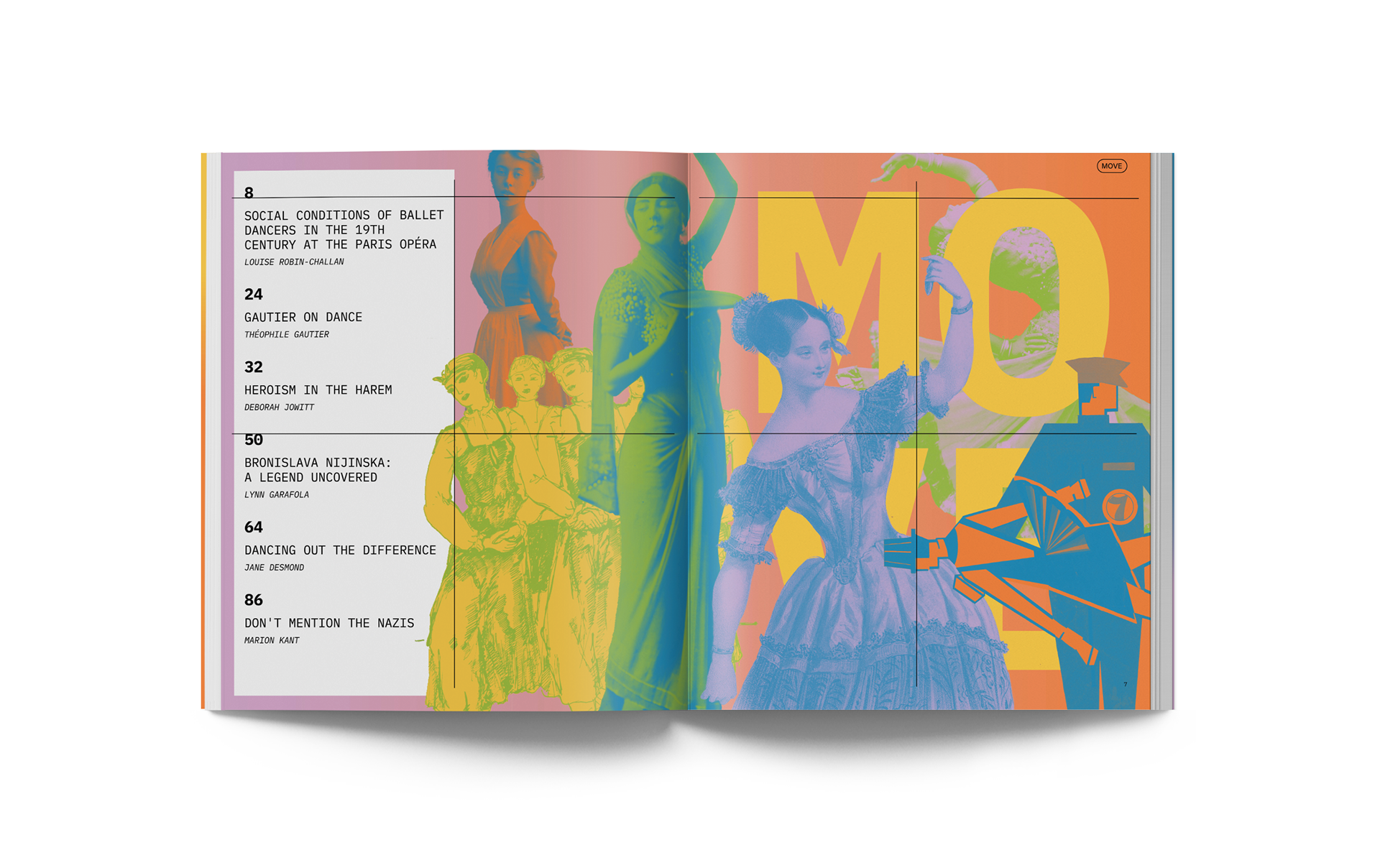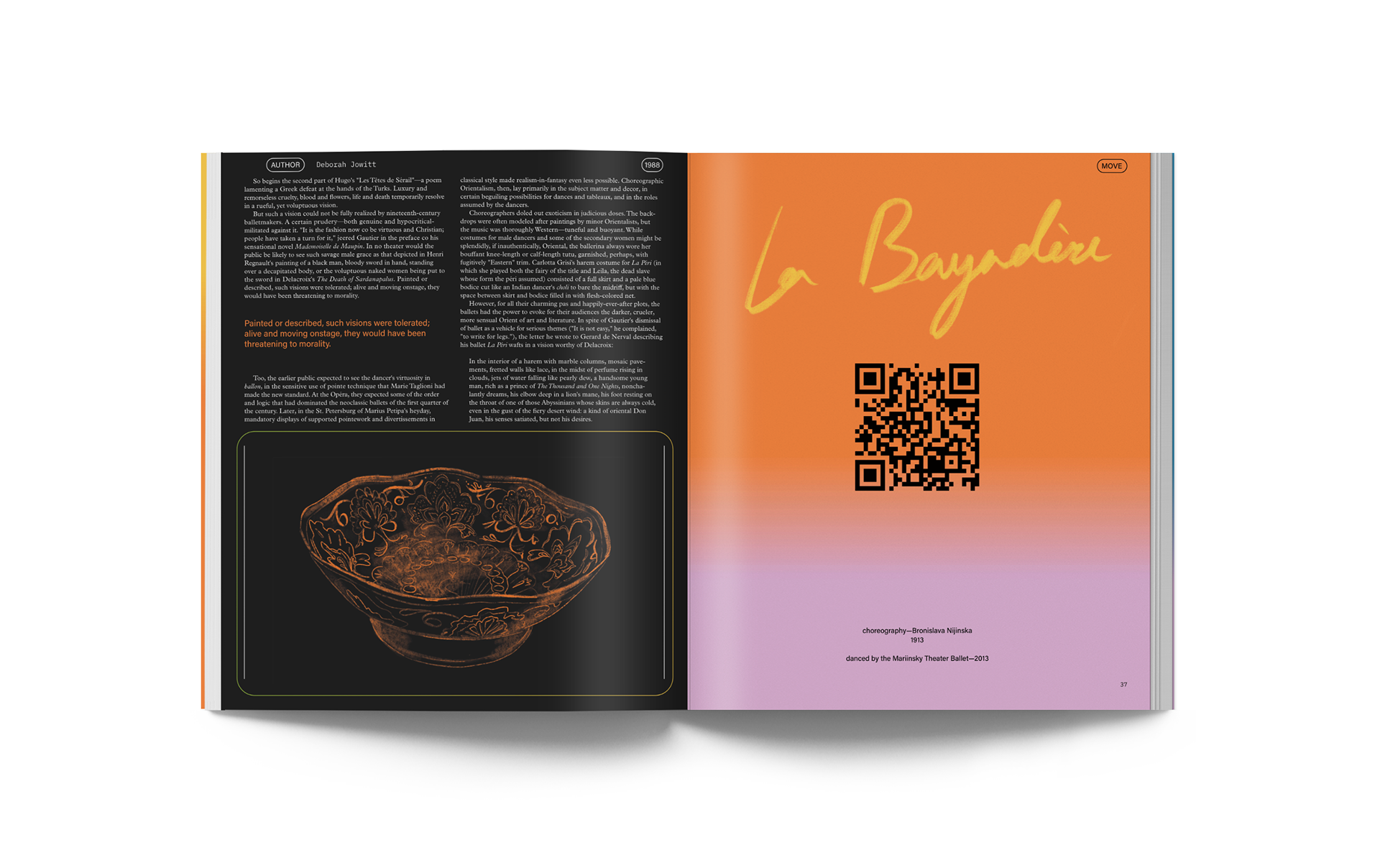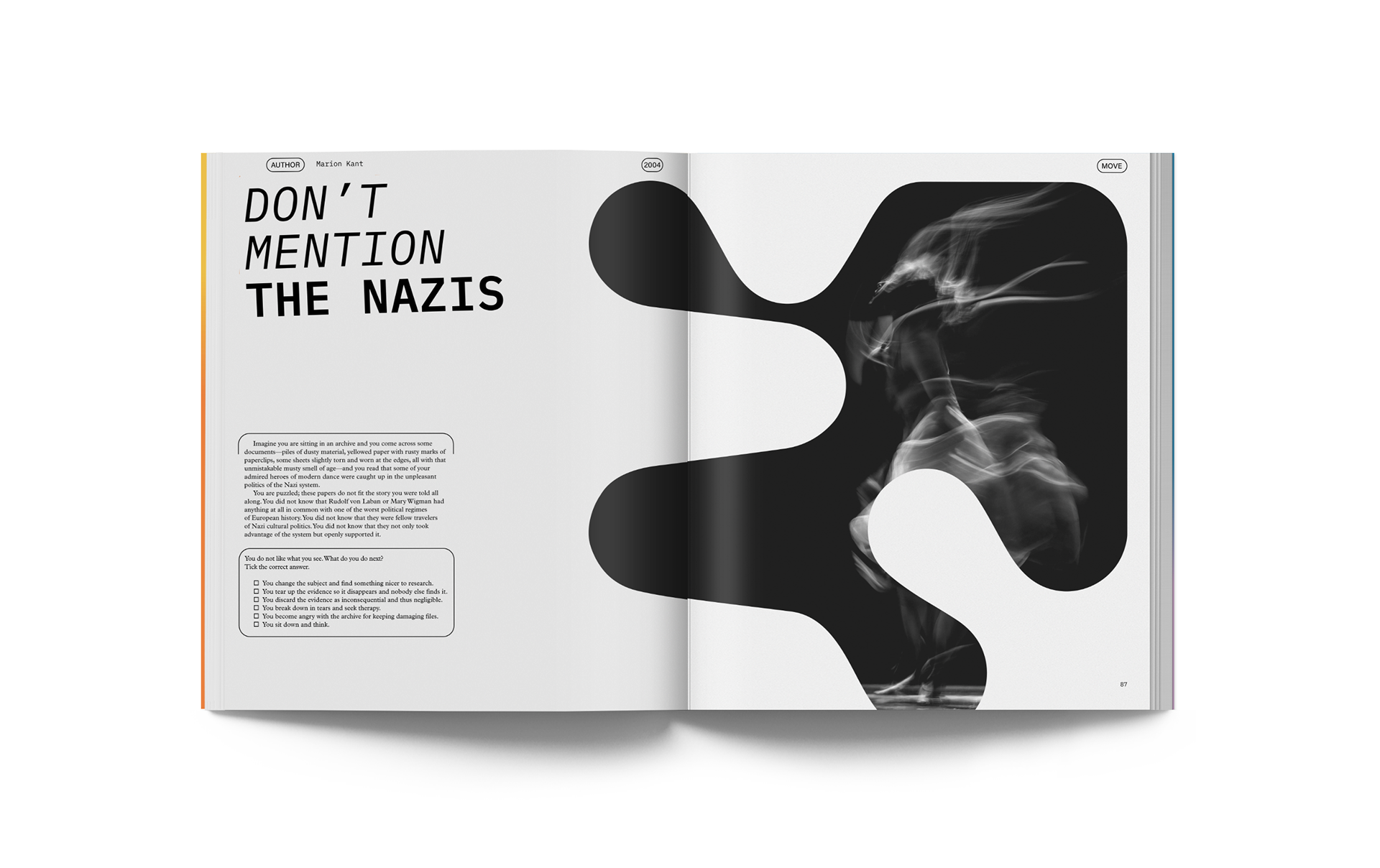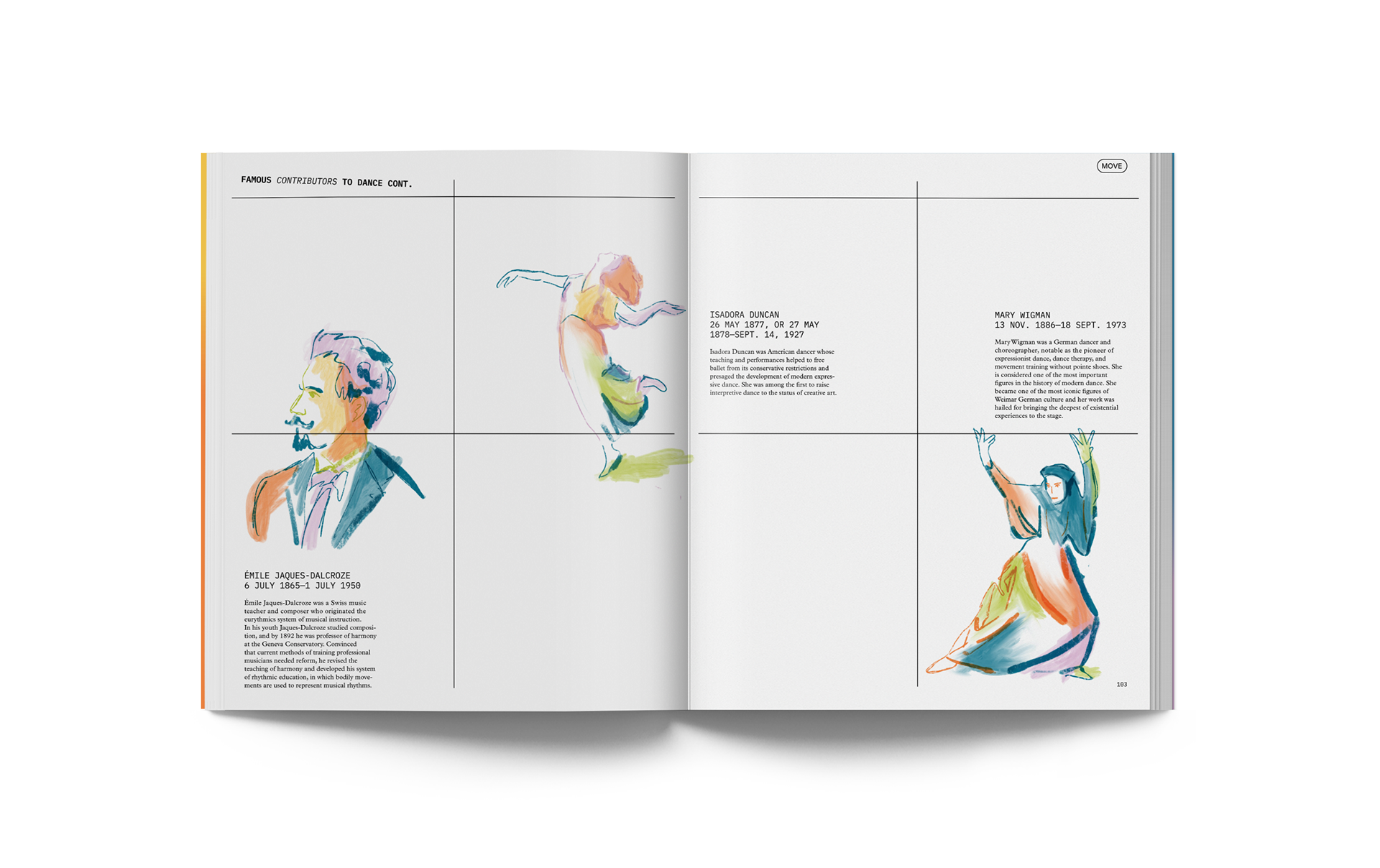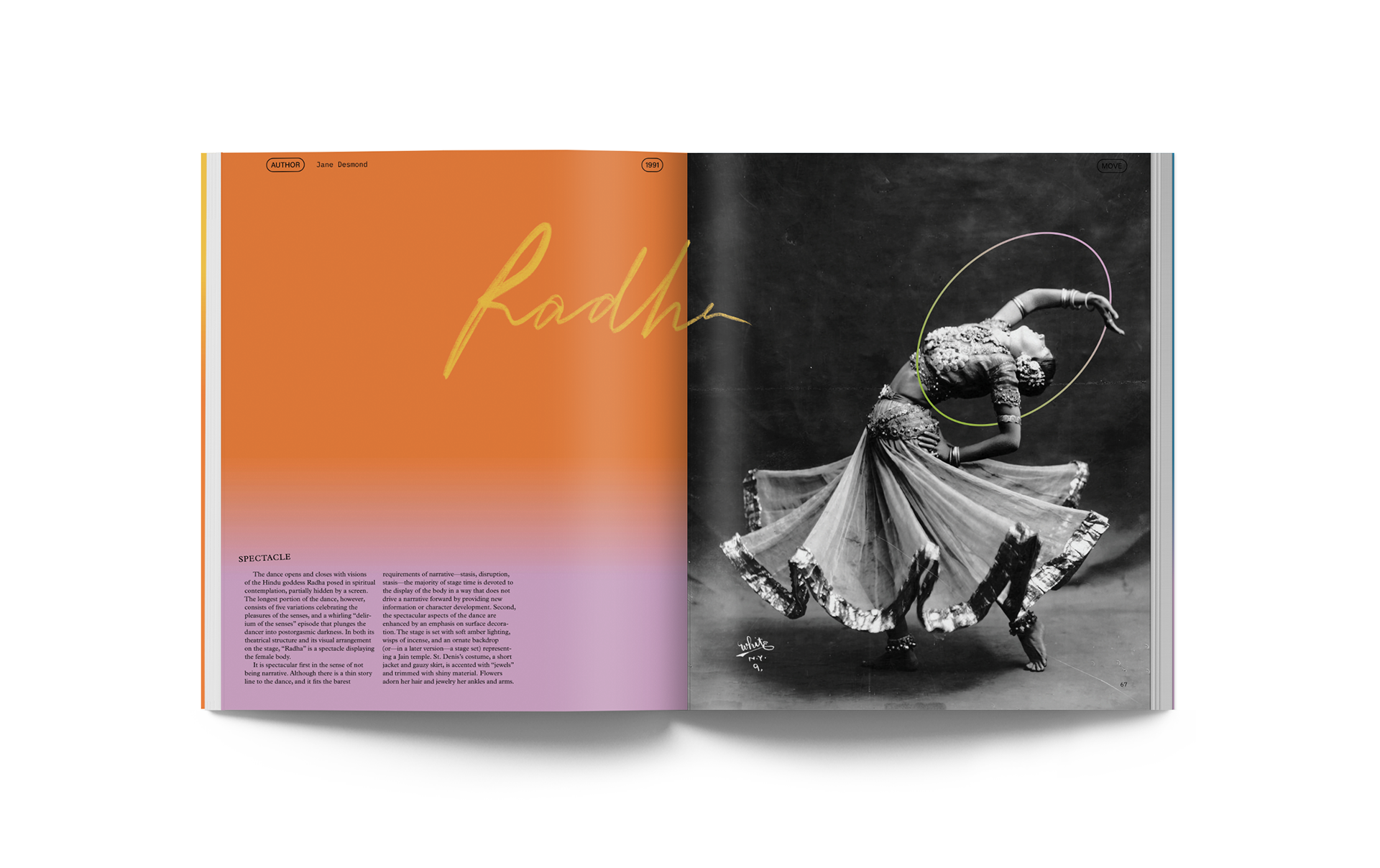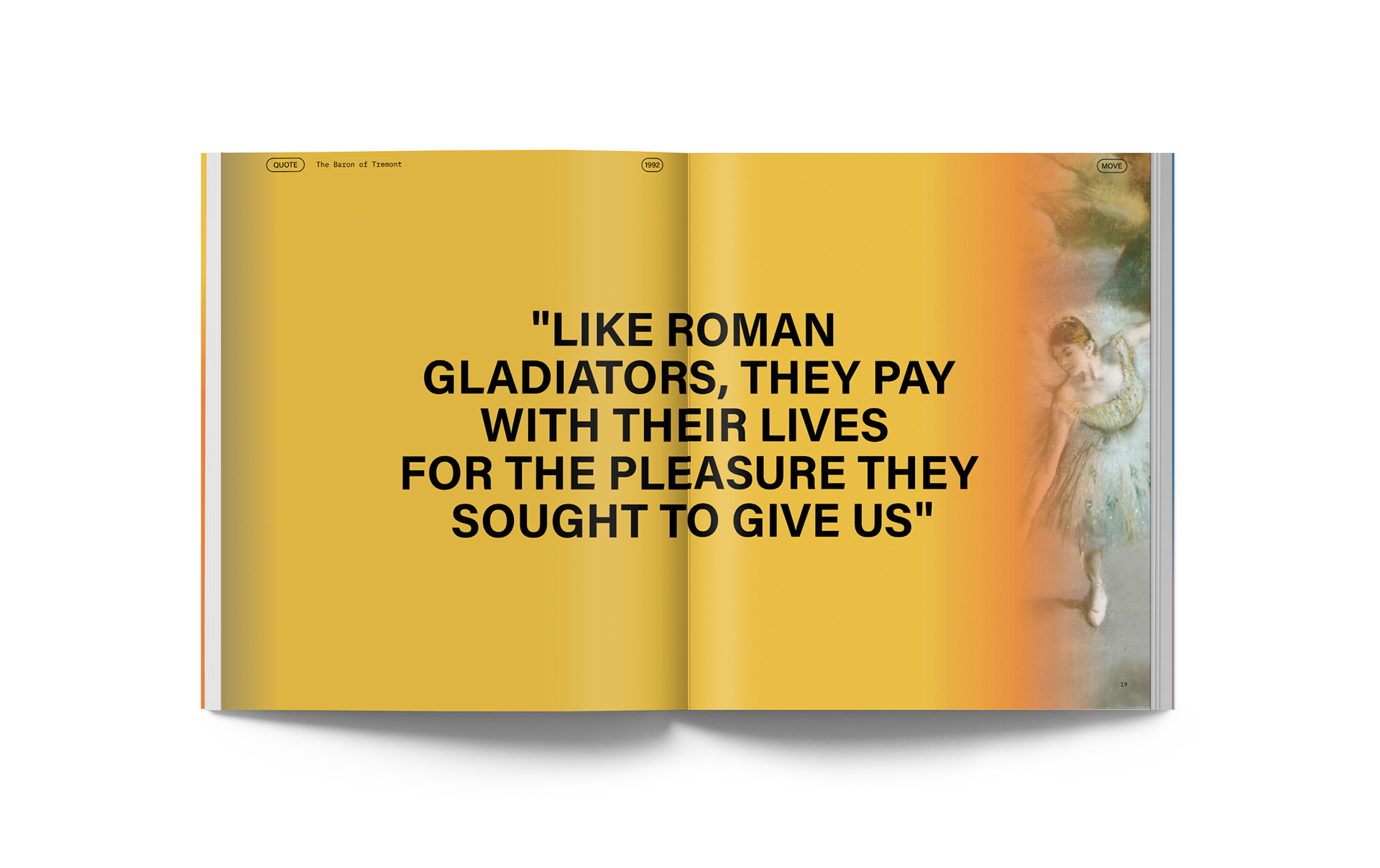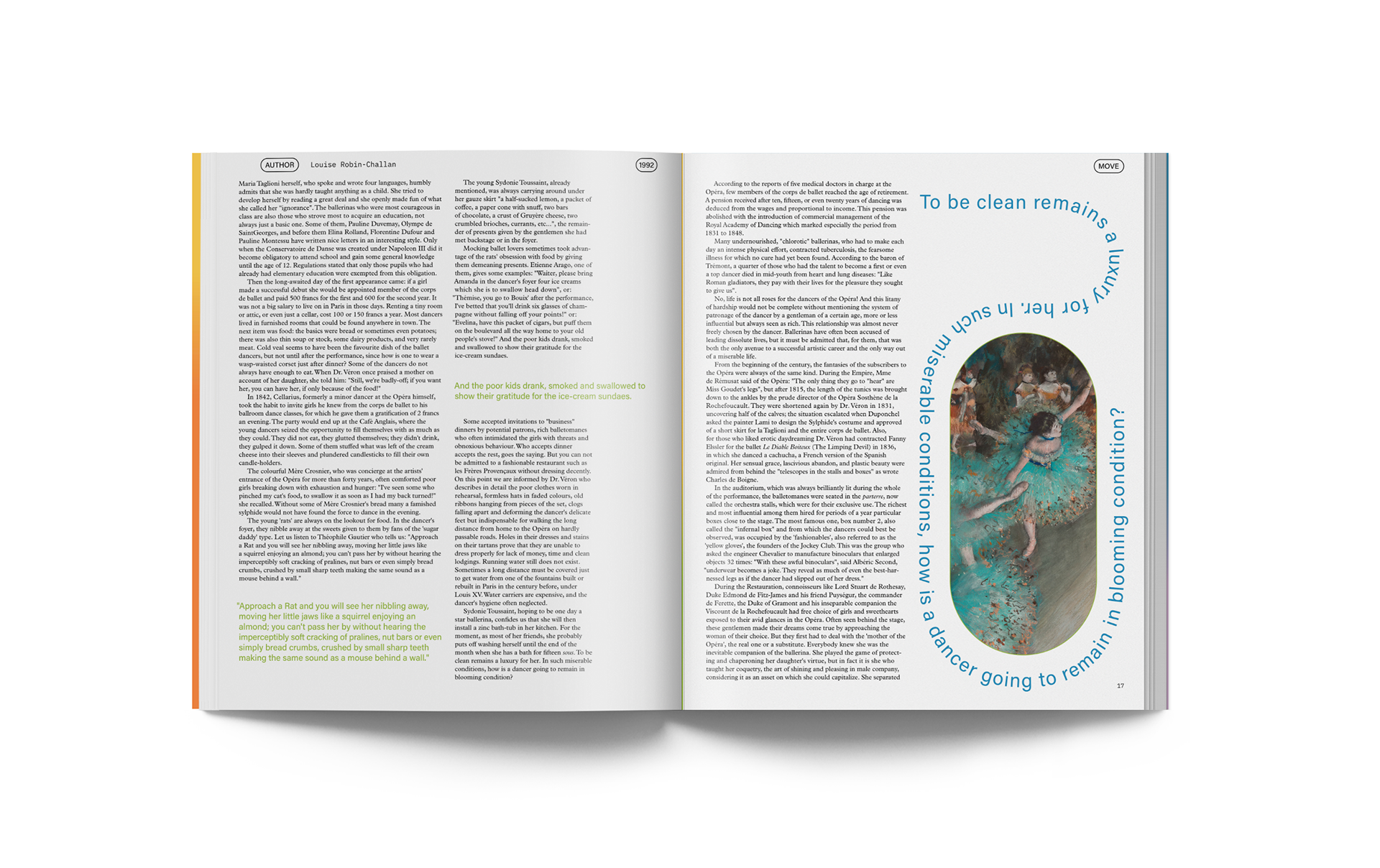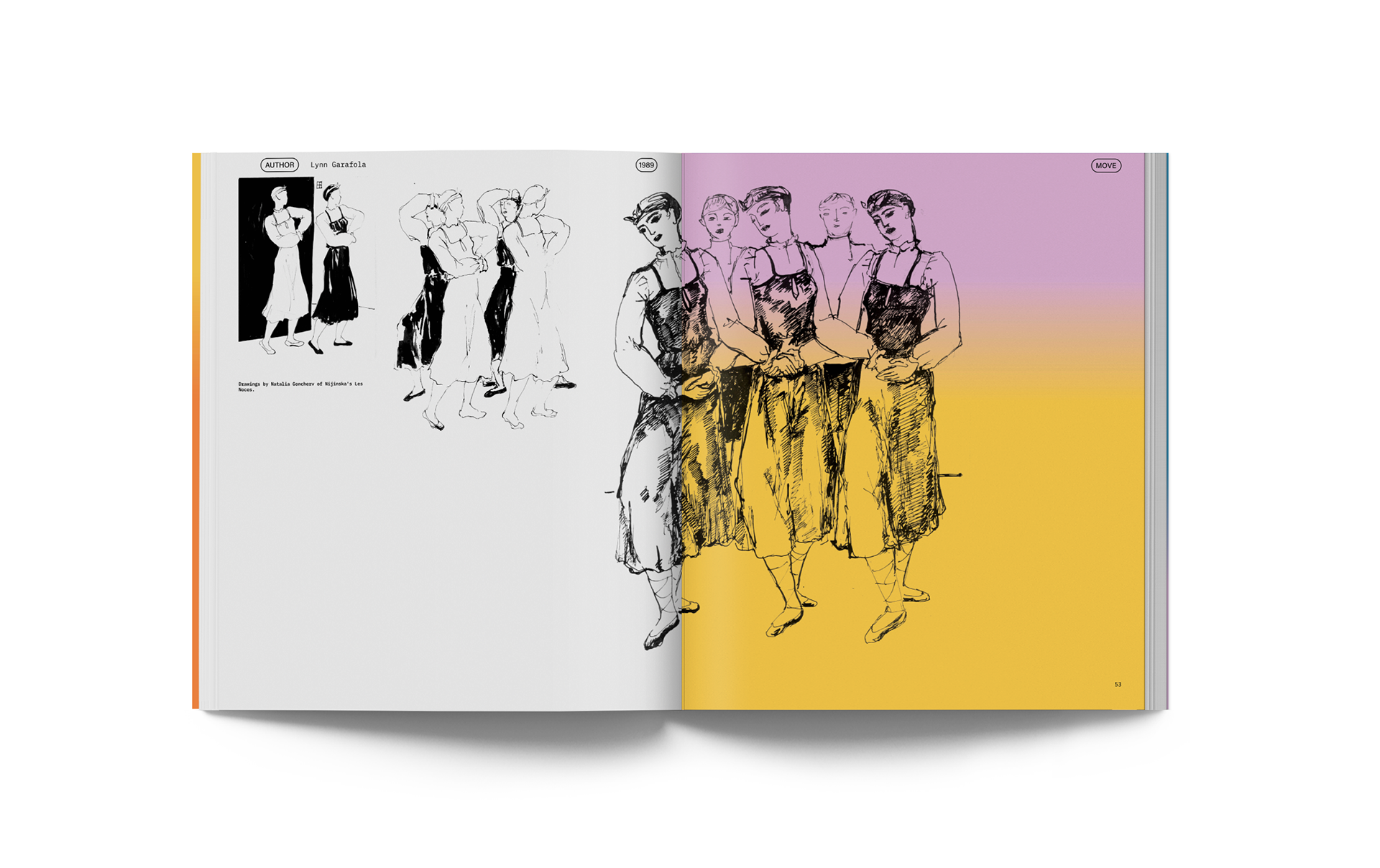 I originally began this project which had been a rejected idea for my senior capstone,
Clara
. I had been largely unsatisfied after my capstone since I was not able to fully experiment and be expressive in my design. This project helped me do more exploration with hand lettering, shape, and editorial illustration, all things that I am really passionate about outside of my design practice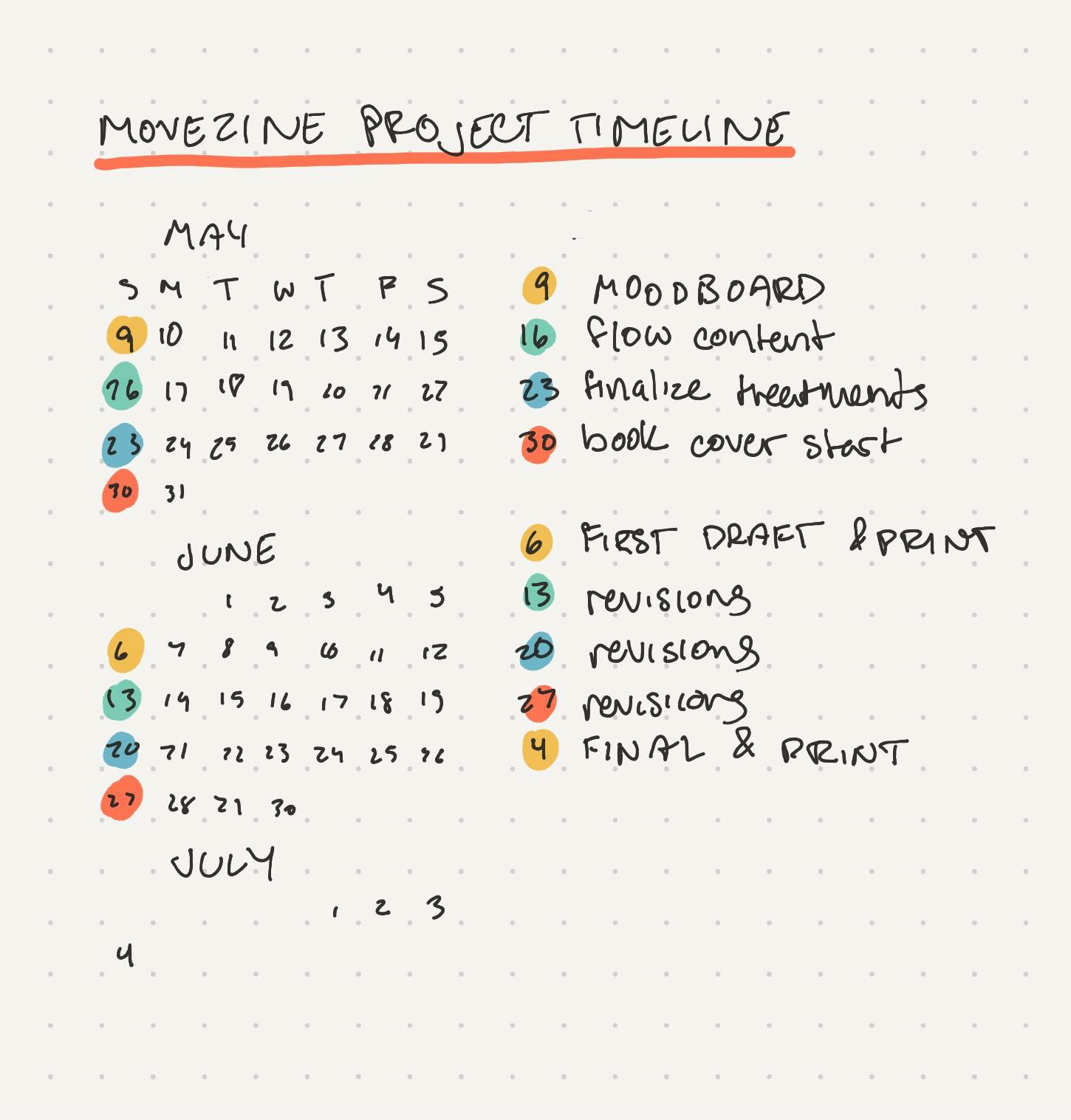 It was quite refreshing to work on this project which was entirely under my own critique and direction. I really do wish I did have more other opinions and suggests while under the process of making this as I believe that collaboration of ideas is really important to creating a successful piece. However I still had an absolutely amazing time researching and ransacking online archives for a topic I really believe strongly in.