Dance as Noted
Fall 2020
Typeface: Futura designed by Isabella Chaeva, Paul Renner, Vladimir Andrich, and Vladimir Yefimov from Paratype.
This project is a set of cards inspired by Charles and Ray Eames's
House of Cards
, to be used by teachers and educators teaching dance notation, specifically Labanotation. The set can be used as a tool to help teach how to read Labanotation while allowing the user to choreograph their own piece of dance in the process. The cards are packaged in a fabric envelope evoking dance material culture.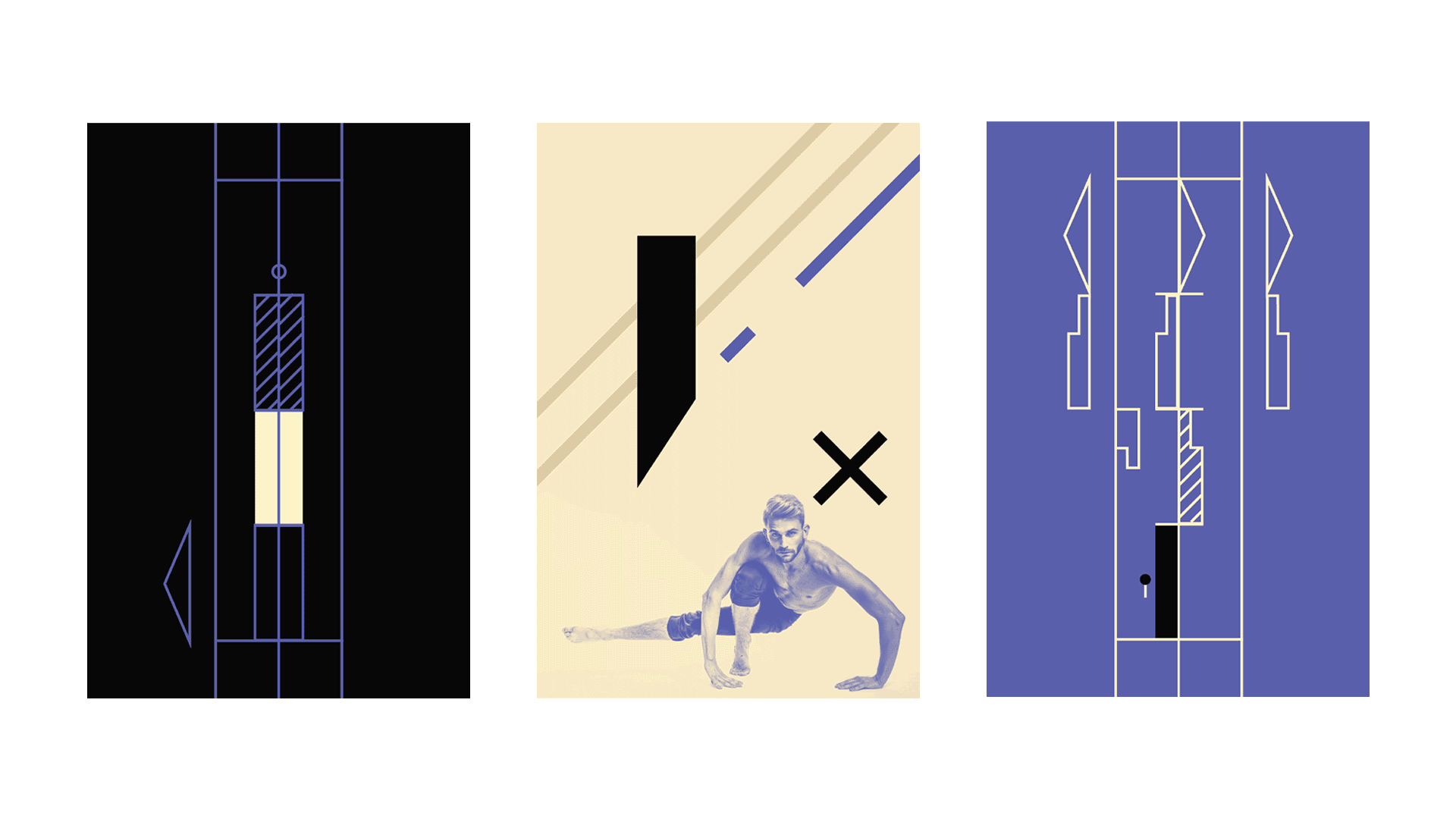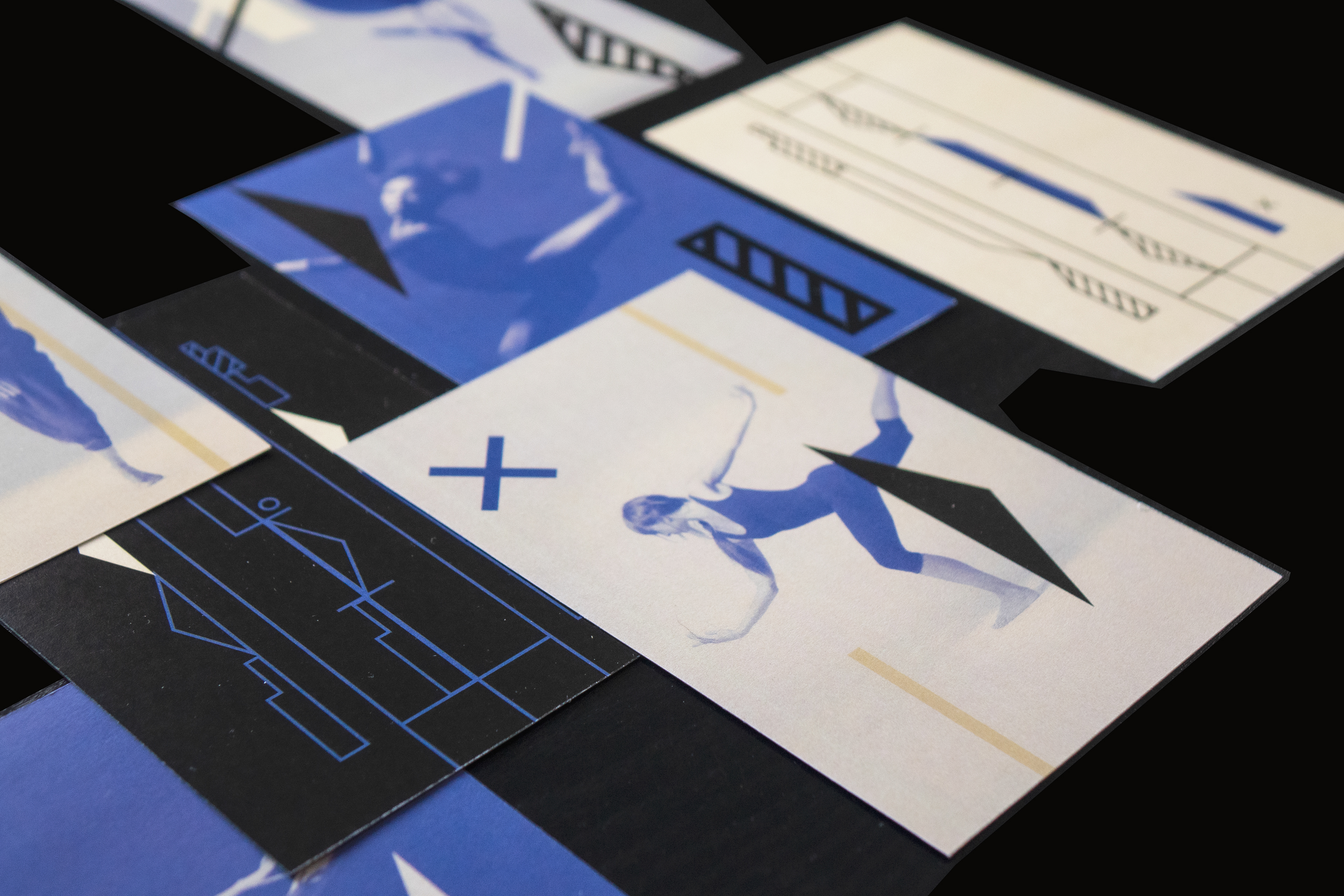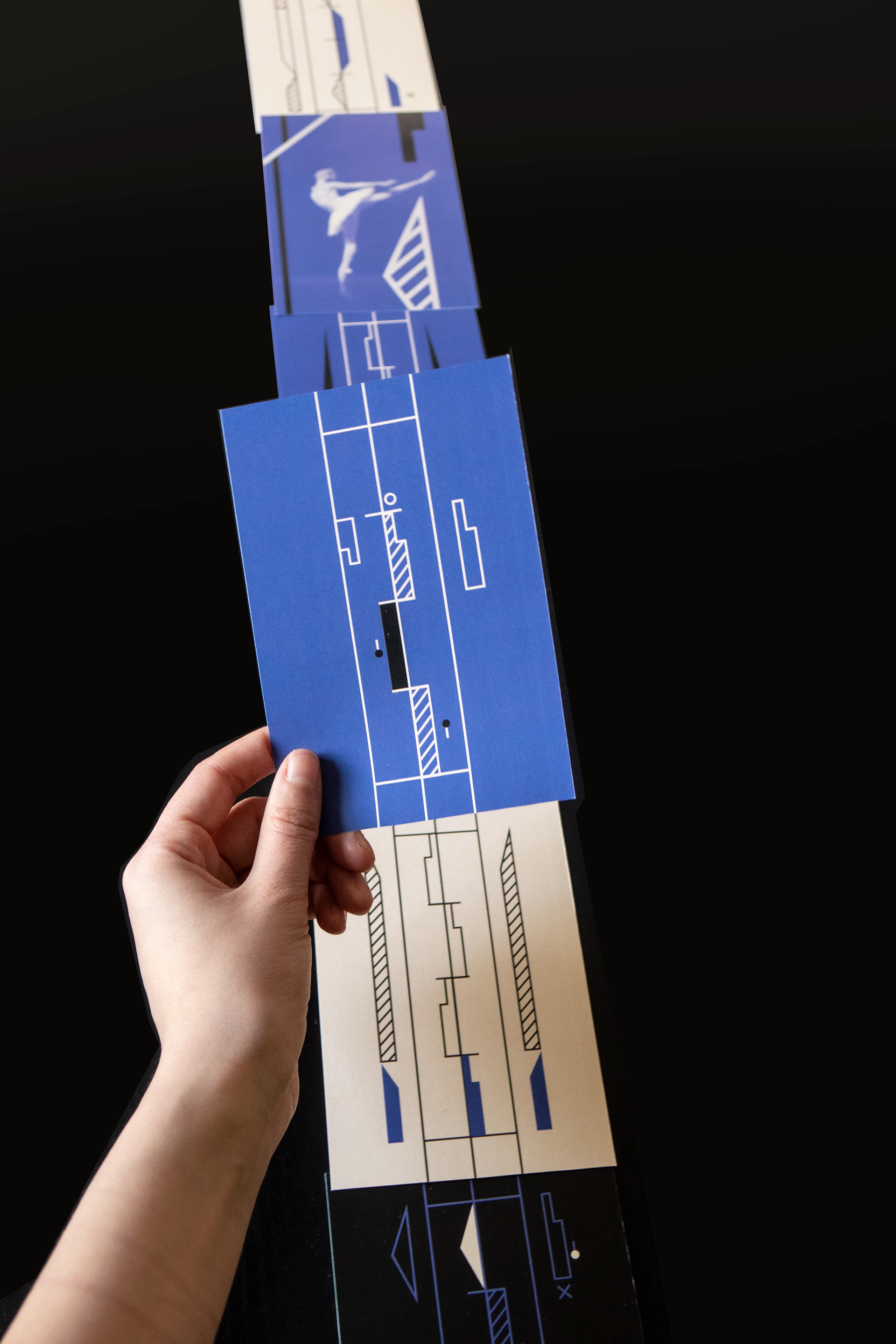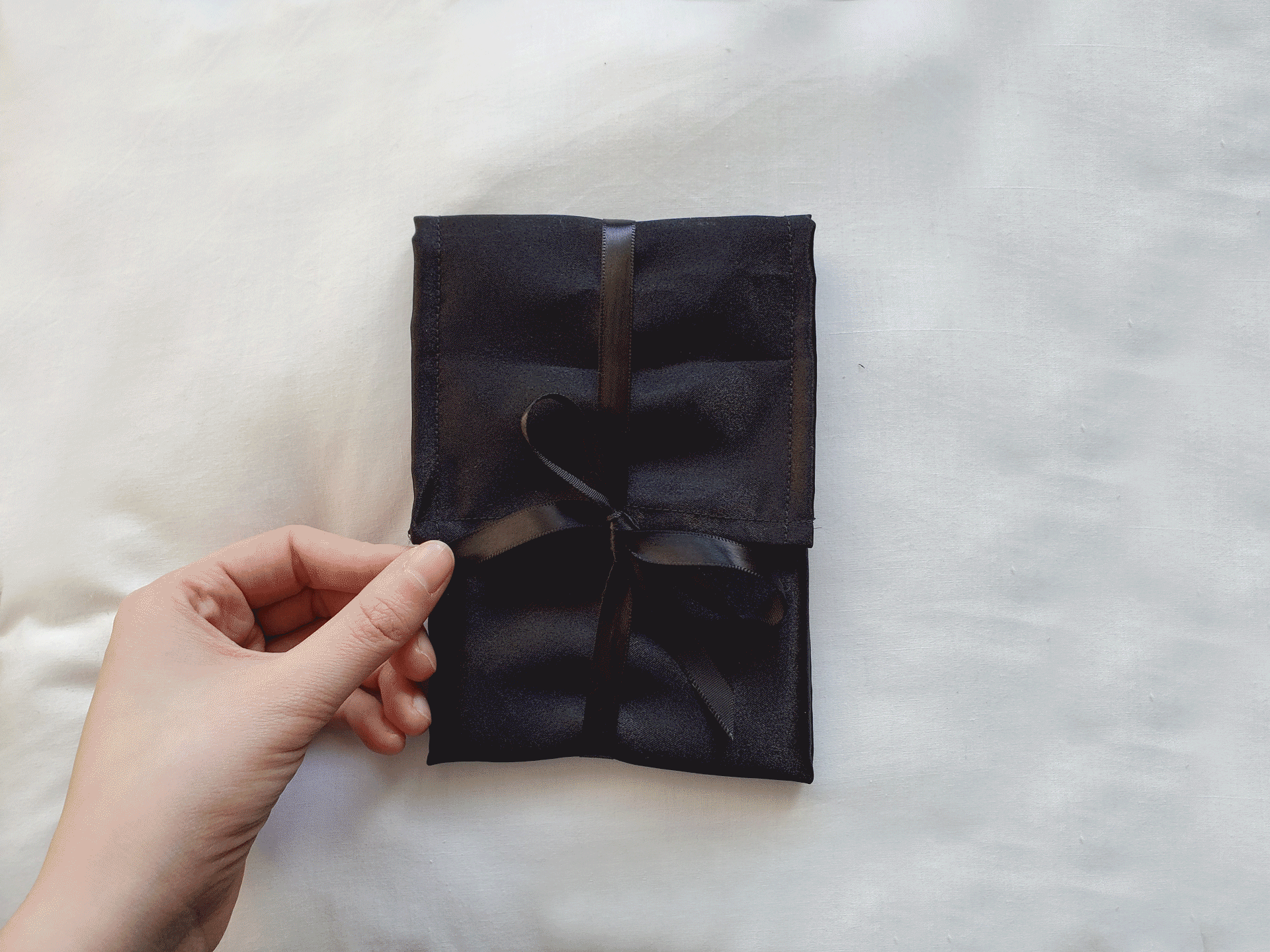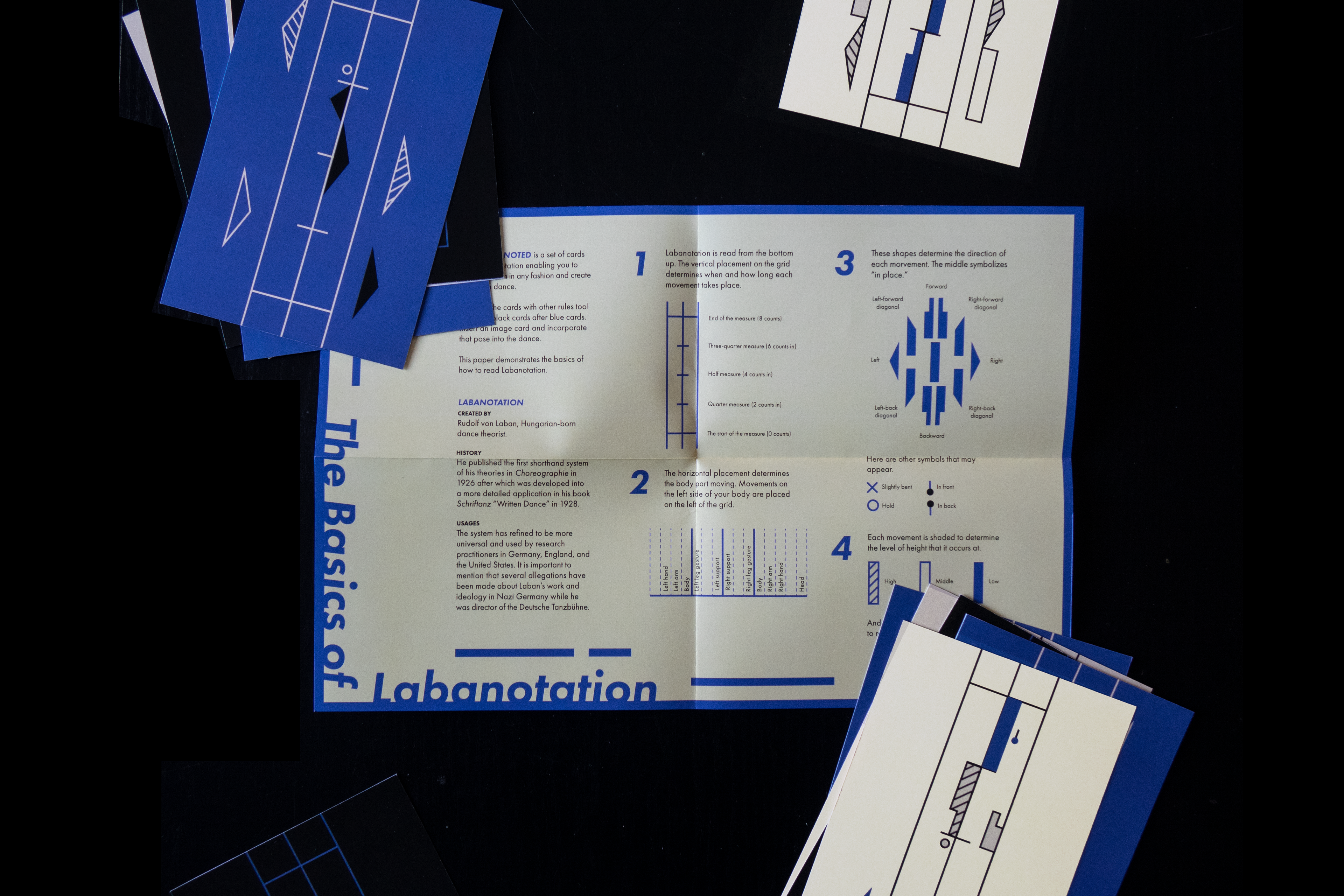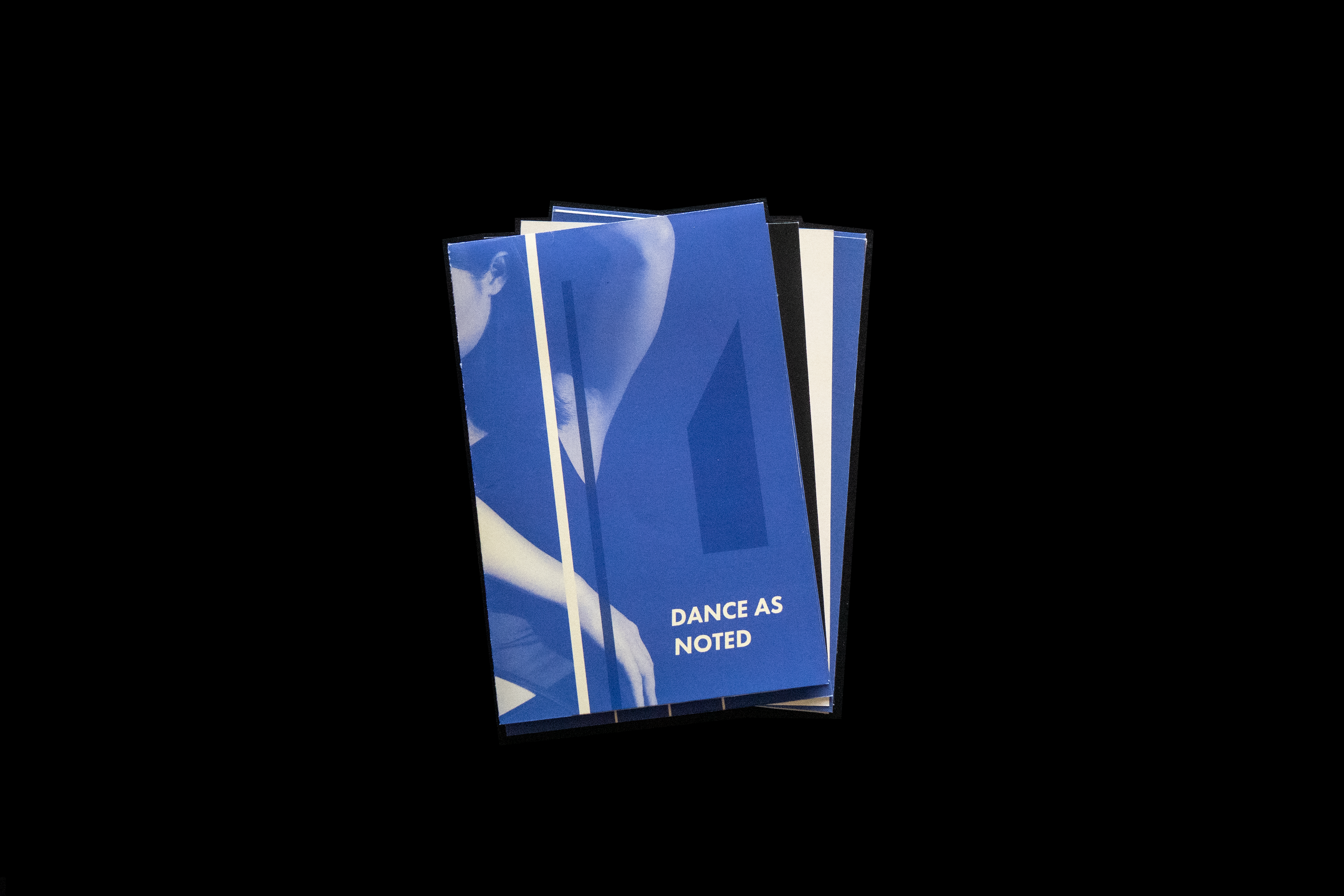 In this project I struggled with the purpose of my cards for some time. I went through different iterations of how much content was displayed on each card. I also went through many iterations of how to present a way to read Labanotation. One thing I was really focused on was finding ways to represent movement within a static image and finding a expressive purpose for both the front and backs of the cards. I had originally put historiographical information on the backs of the cards regarding Labanotation and other dance notation systems but later cut this out and put it on the pamphlet instead, letting the backs stand for themselves as unique images celebrating movement.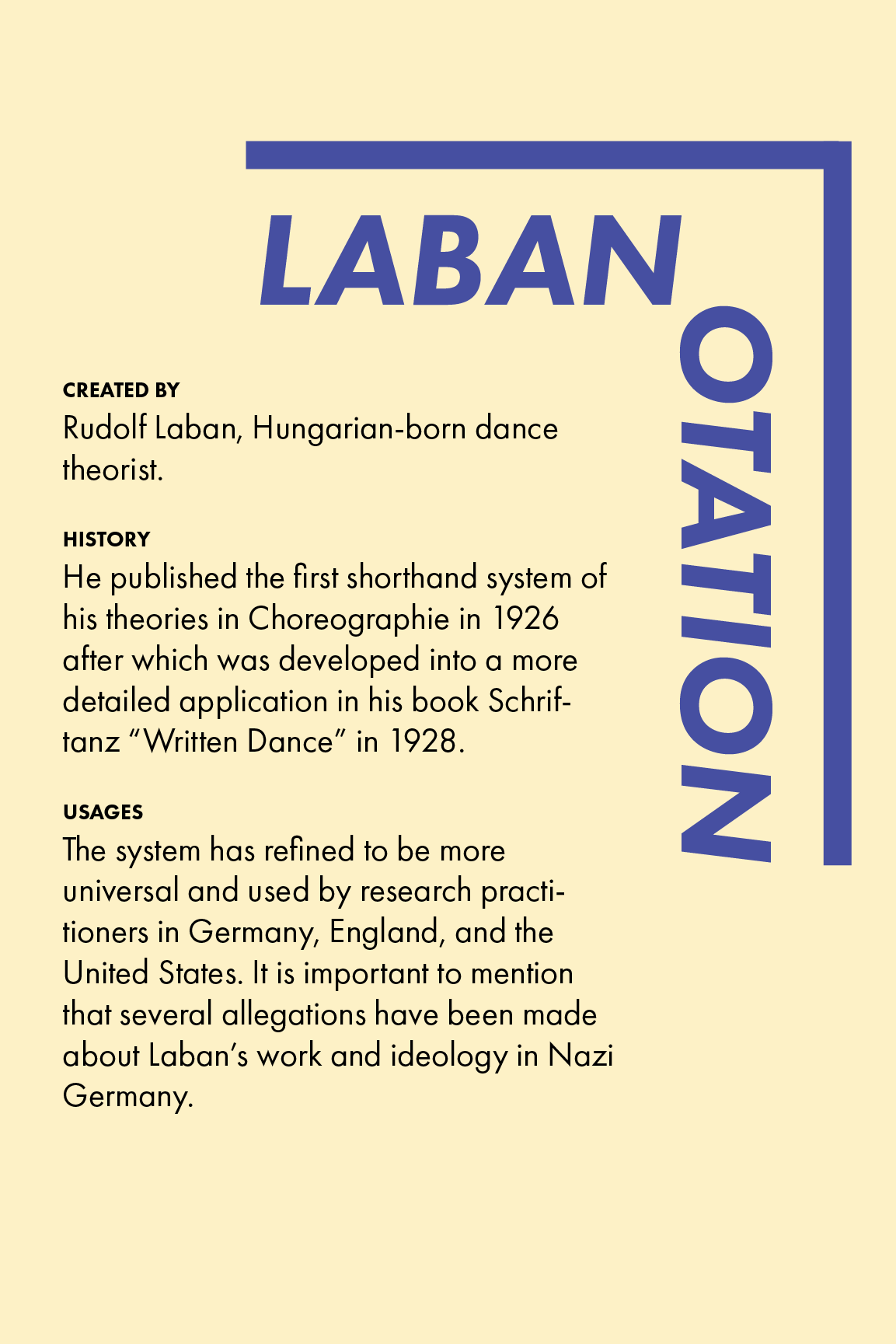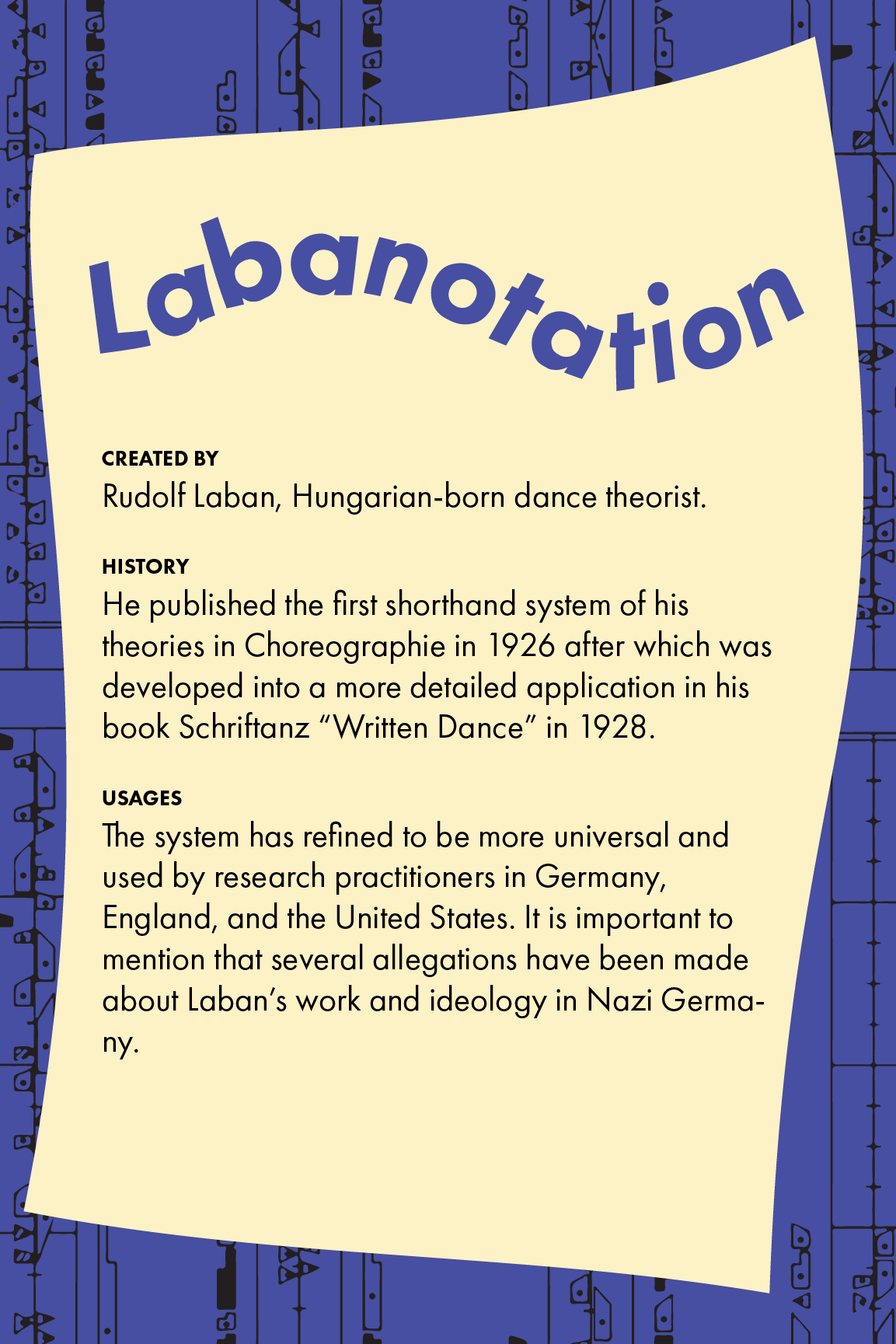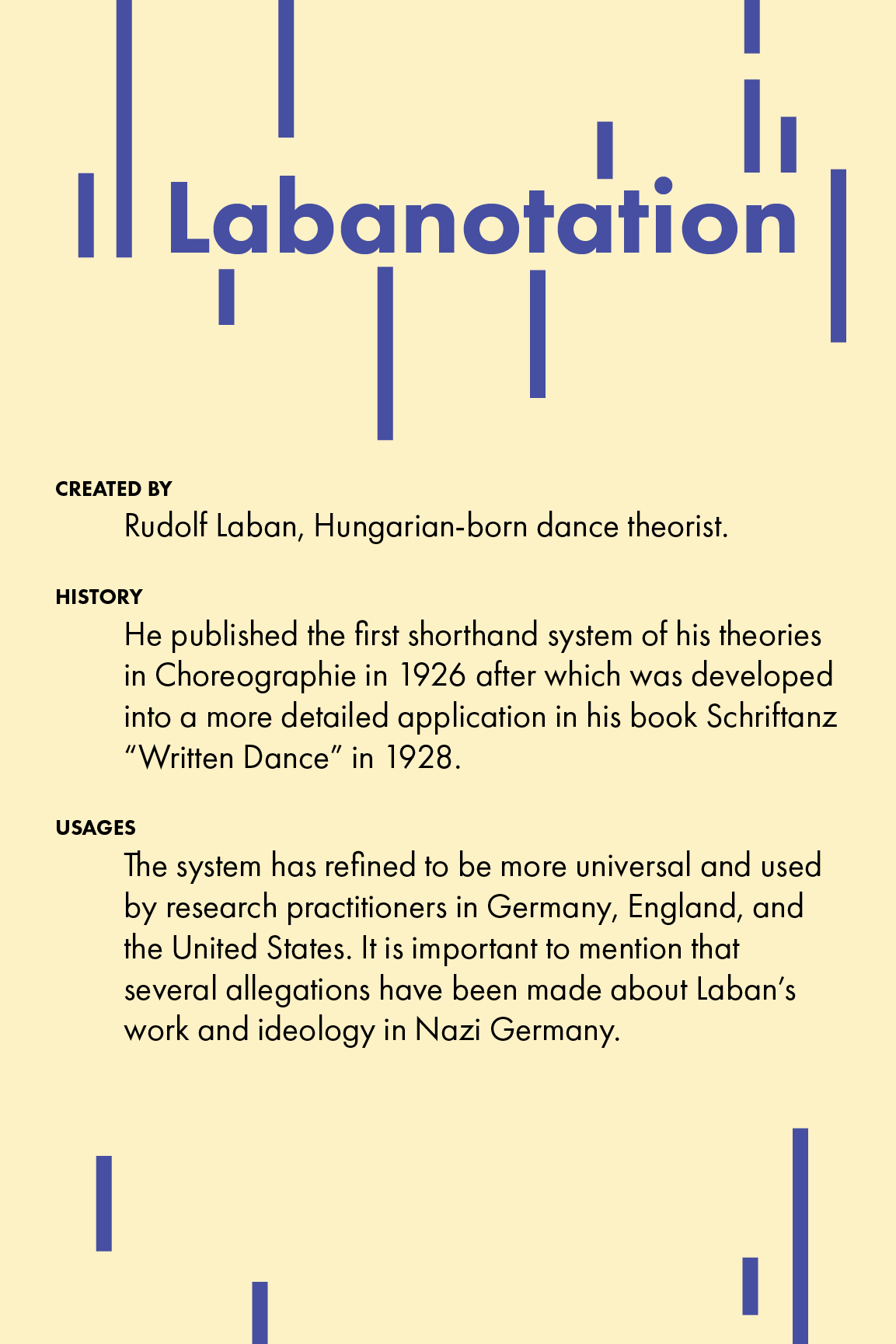 I really loved this project and had so much fun trying to learn Labanotation and create my own dance with the cards from this pack. I'm really happy with the functional use of these cards and the image making I was able to make.