Clara
Spring 2021
Typefaces: Acumin Variable designed by Robert Slimbach, Adelle designed by José Scaglione and Veronika Burian, Inconsolata designed by Raph Levien, Deng Xian designed by Microsoft.
"I was born in the era of the warlords." —Clara Wu
This was my capstone project made during my last semester at Washington University in St. Louis under the guidance of my professor Amy Auman. Clara is a historical retelling of the interwar period in China and Hong Kong told through the lens of my great-grandmother's biography. The book hopes to offer digestible historical information especially for readers who are unfamiliar with the events of this period. Short exterior stories are included that relate to and help support the main narrative. Through the use of imagery and expressive type, I created three visual themes of history, memory, and the personal.
Full pdf is available
here
.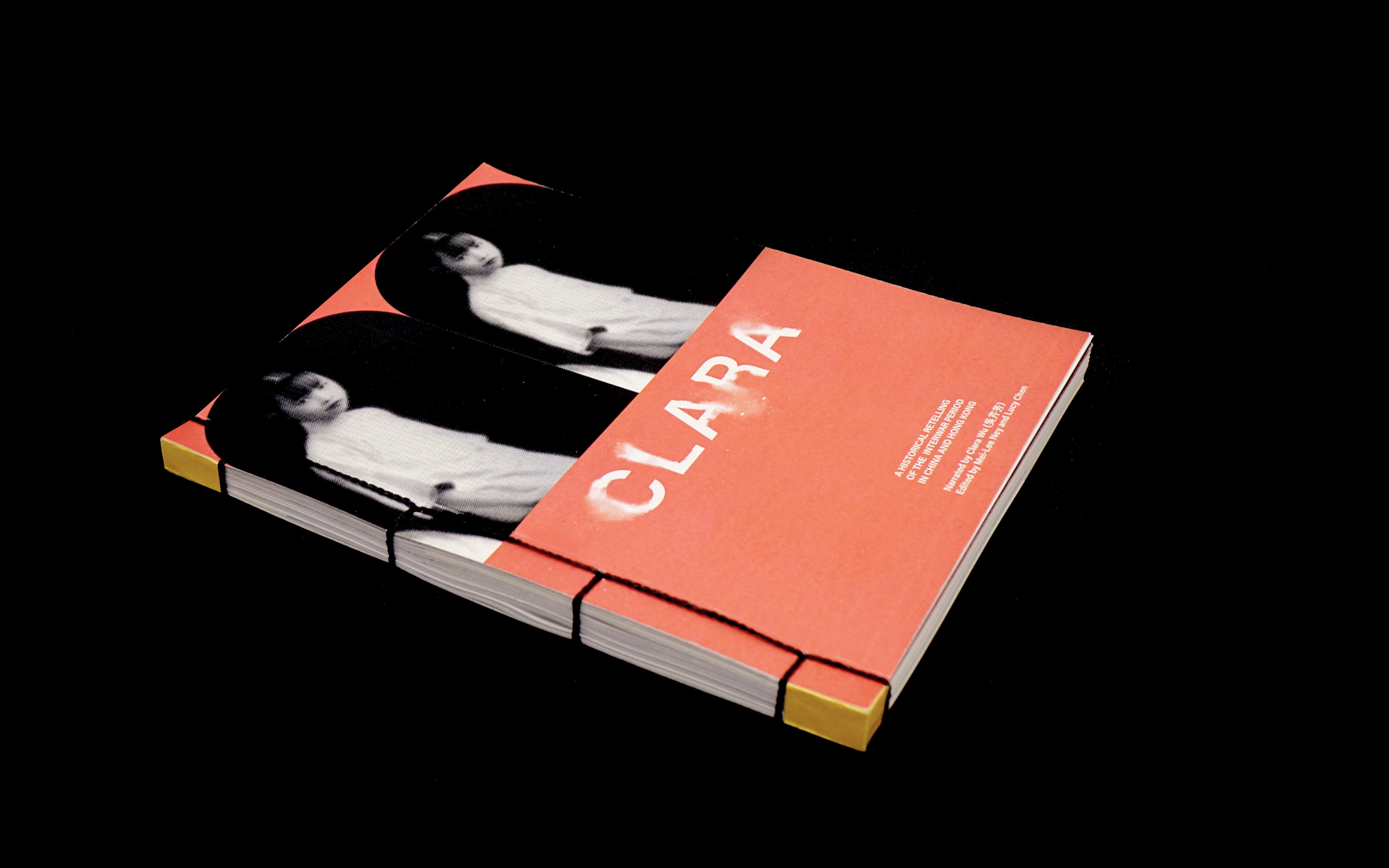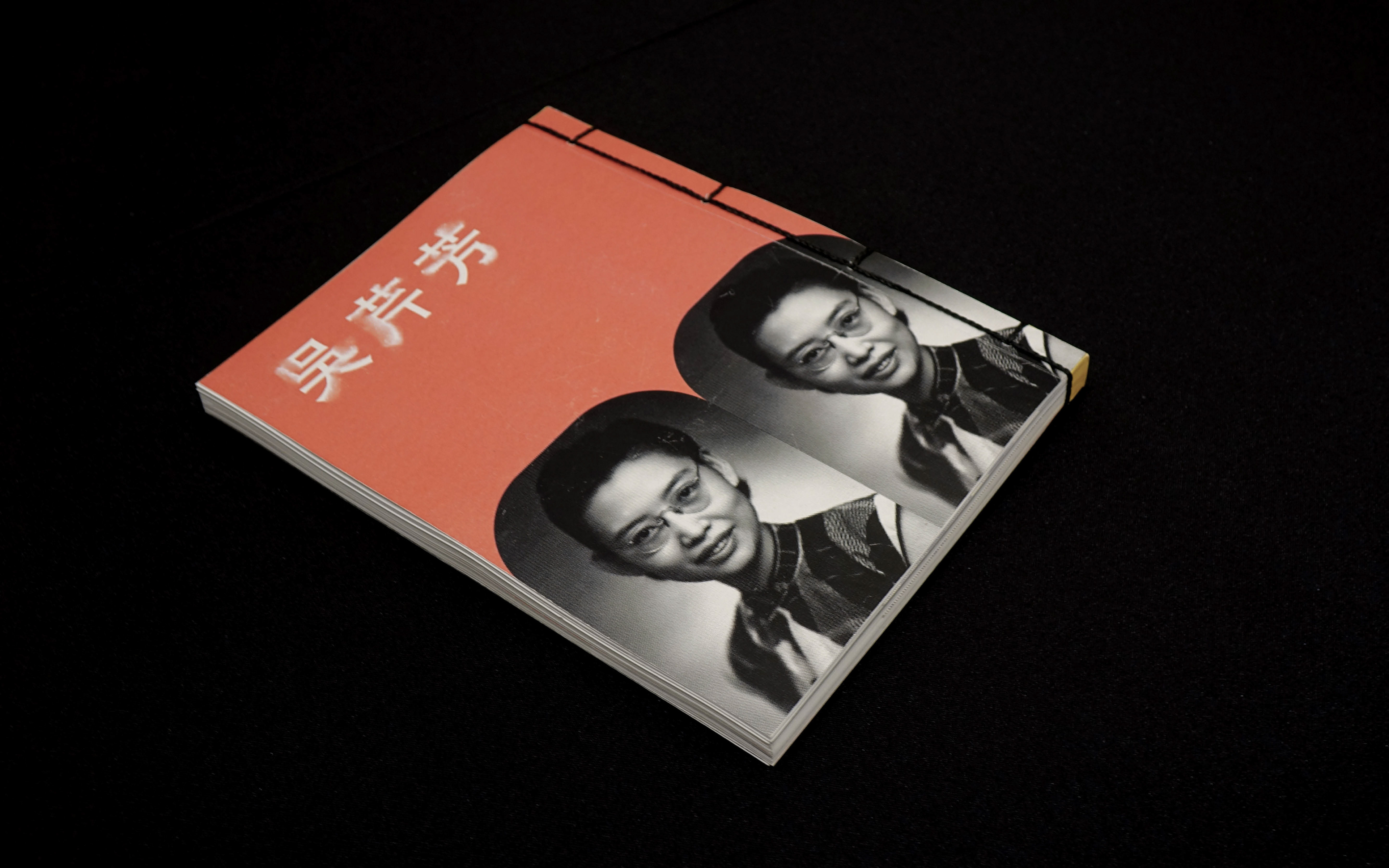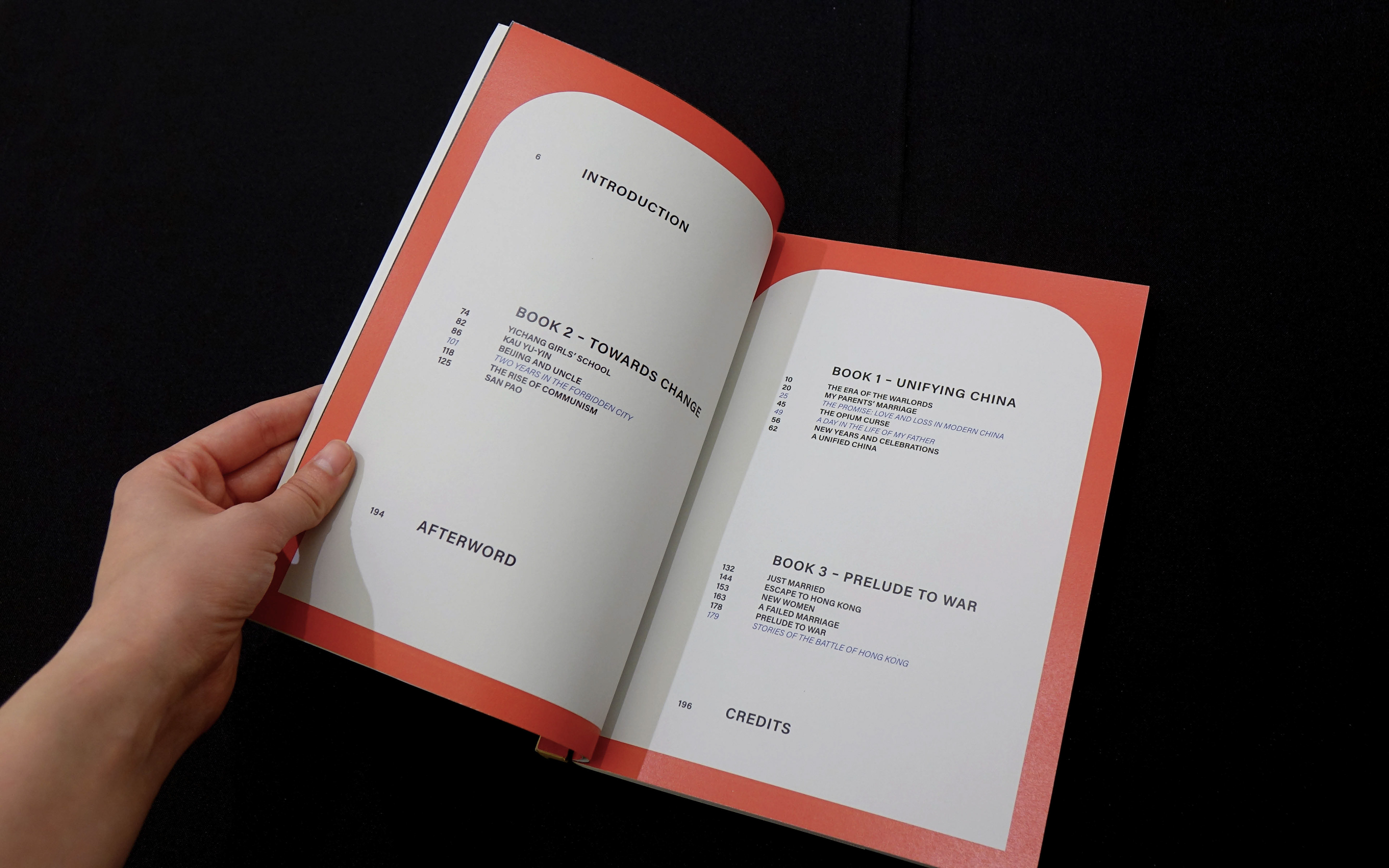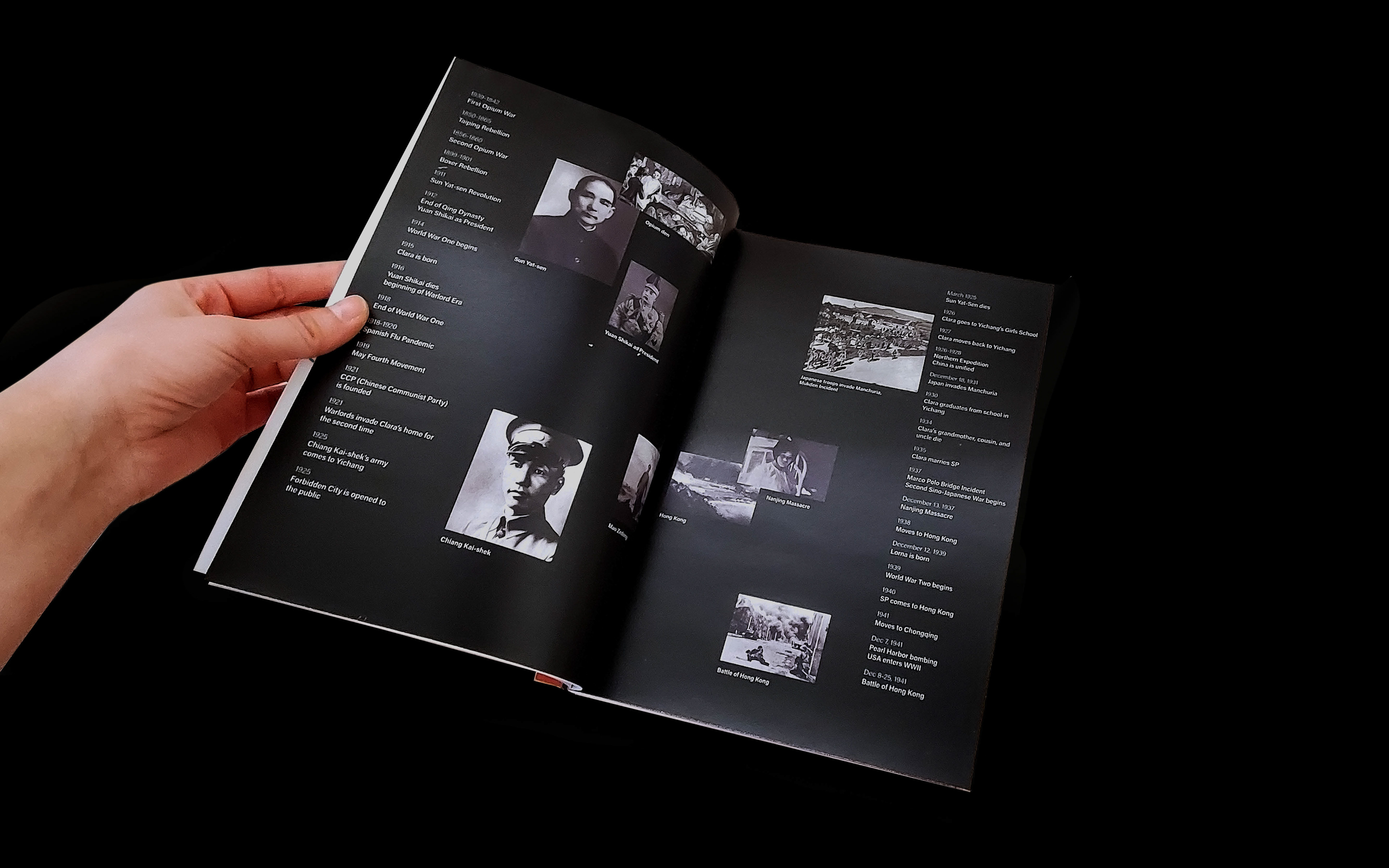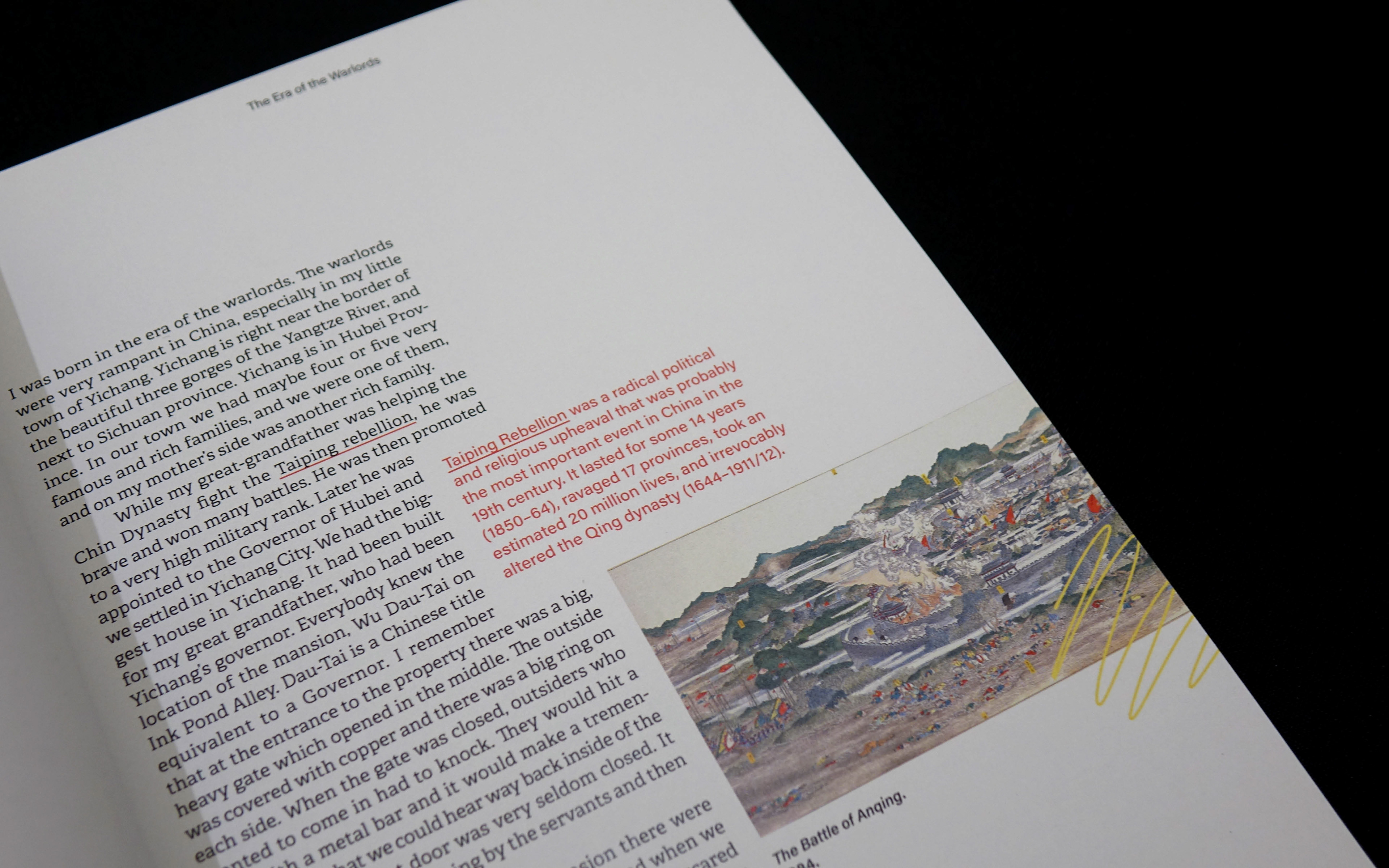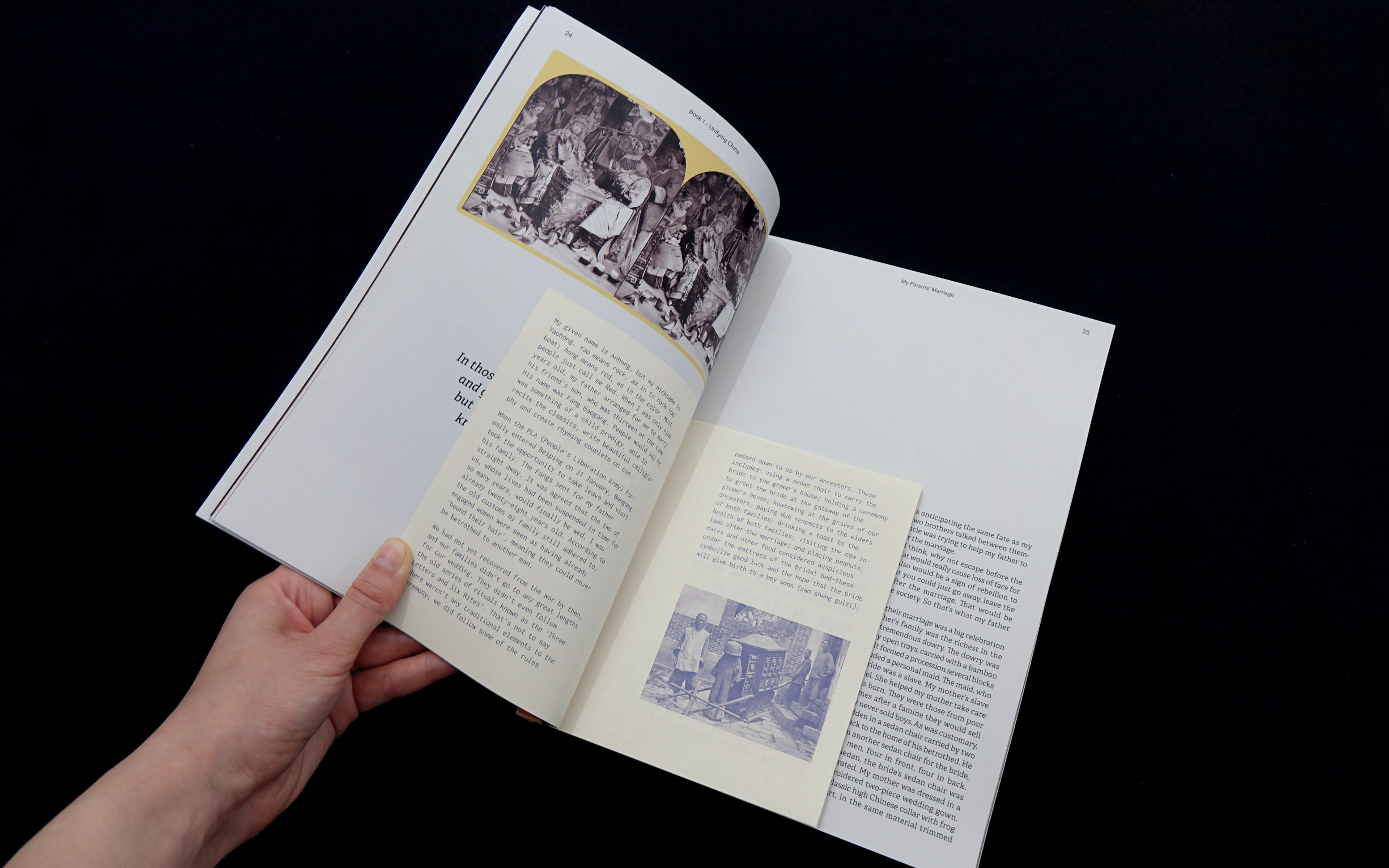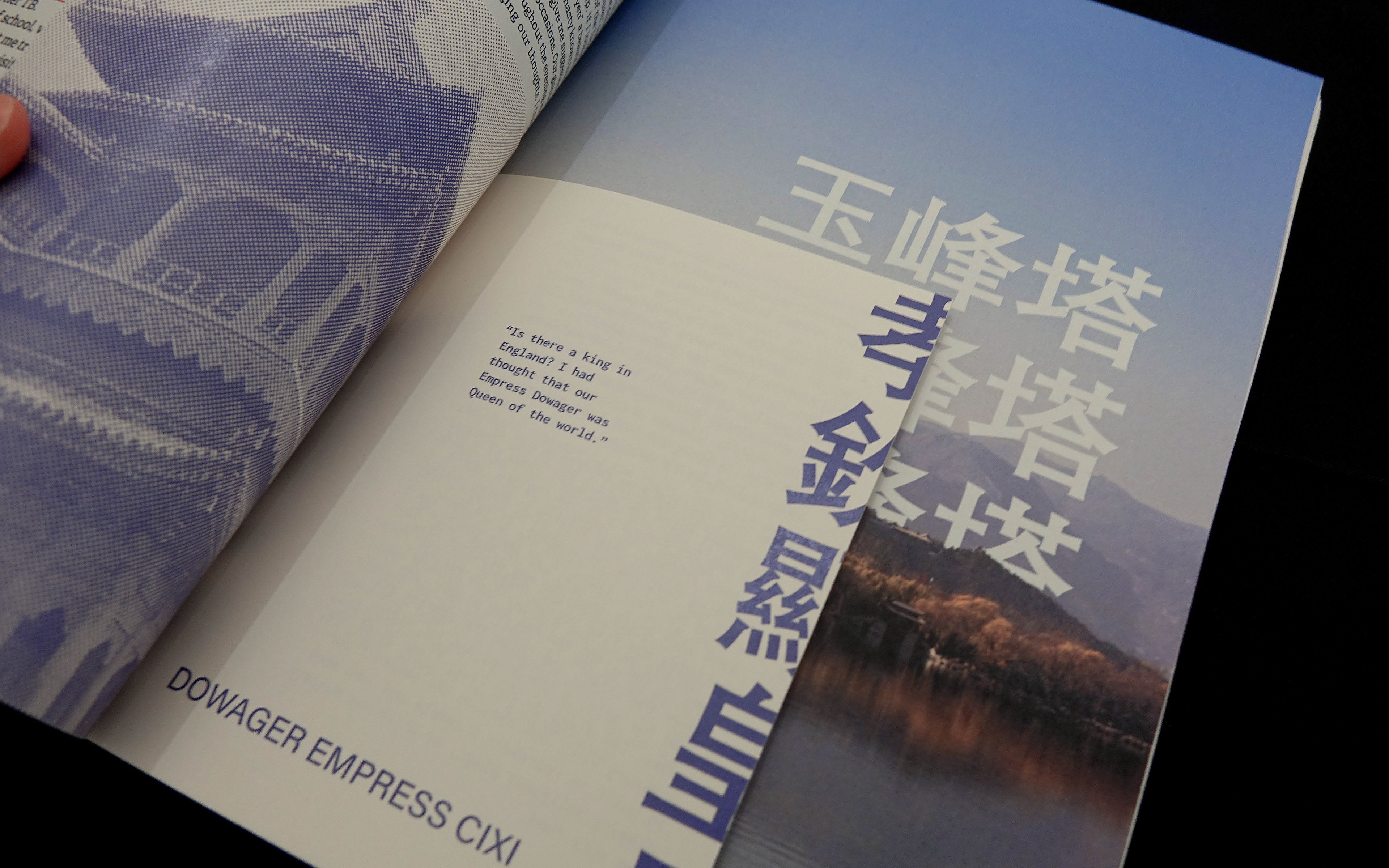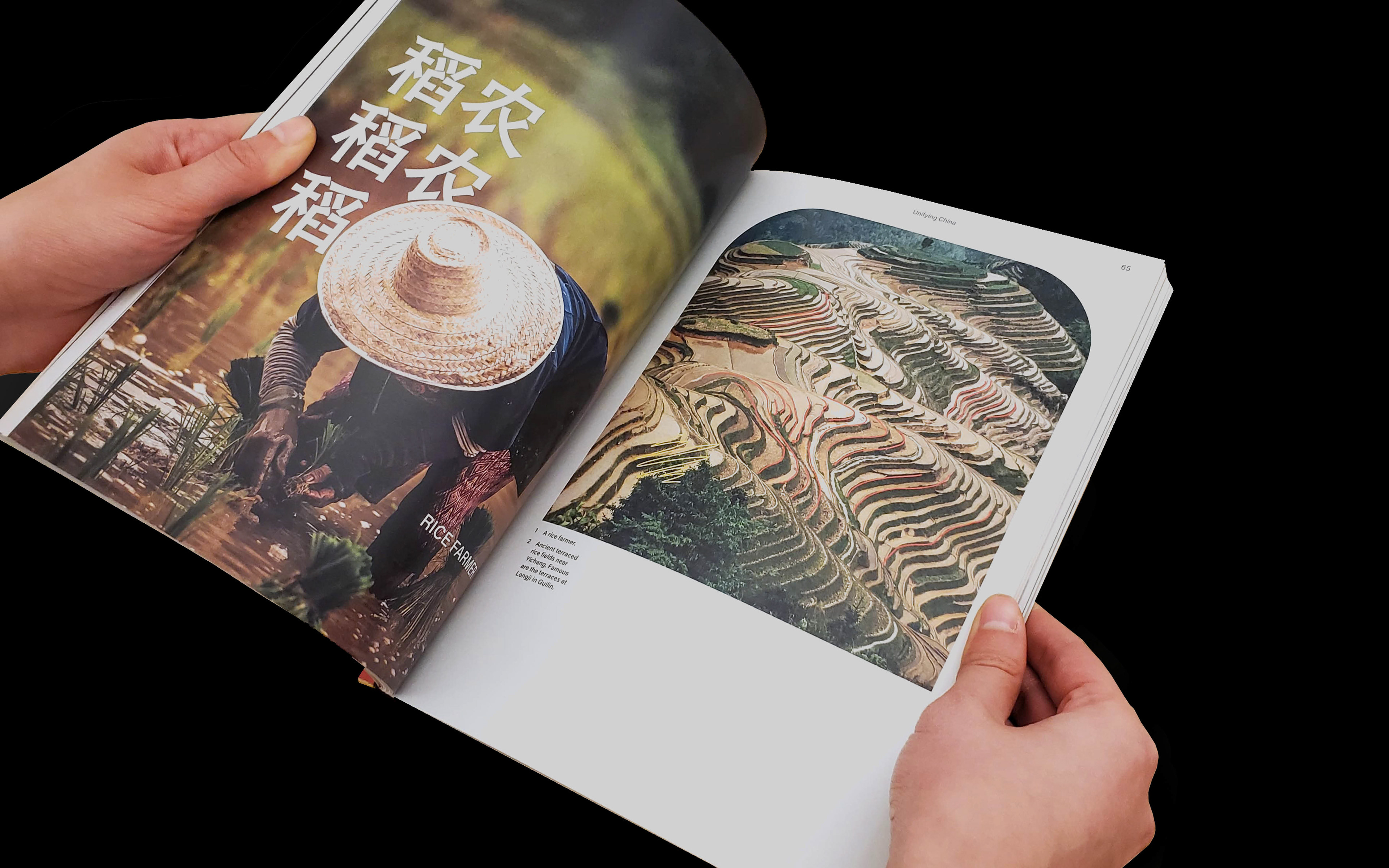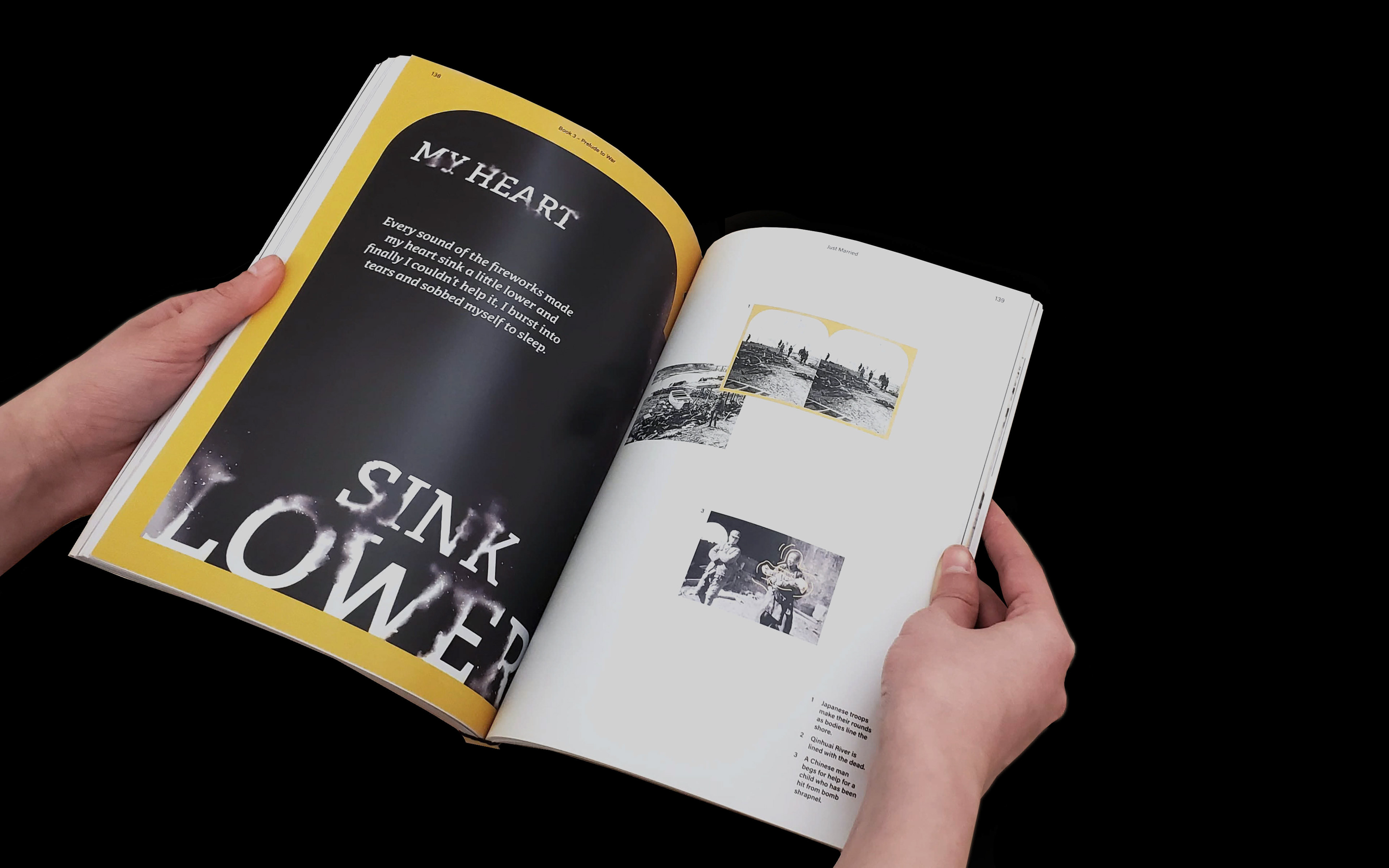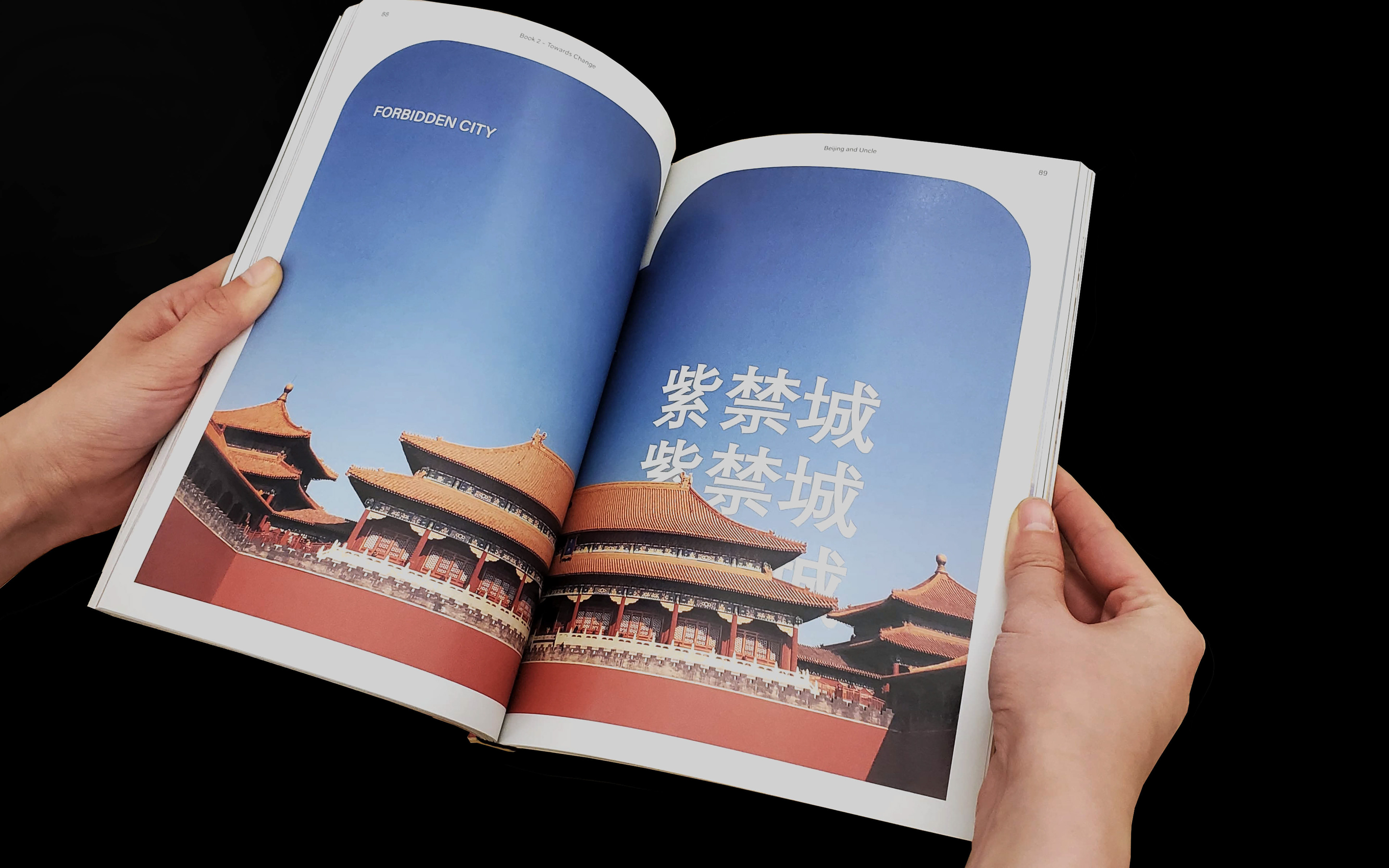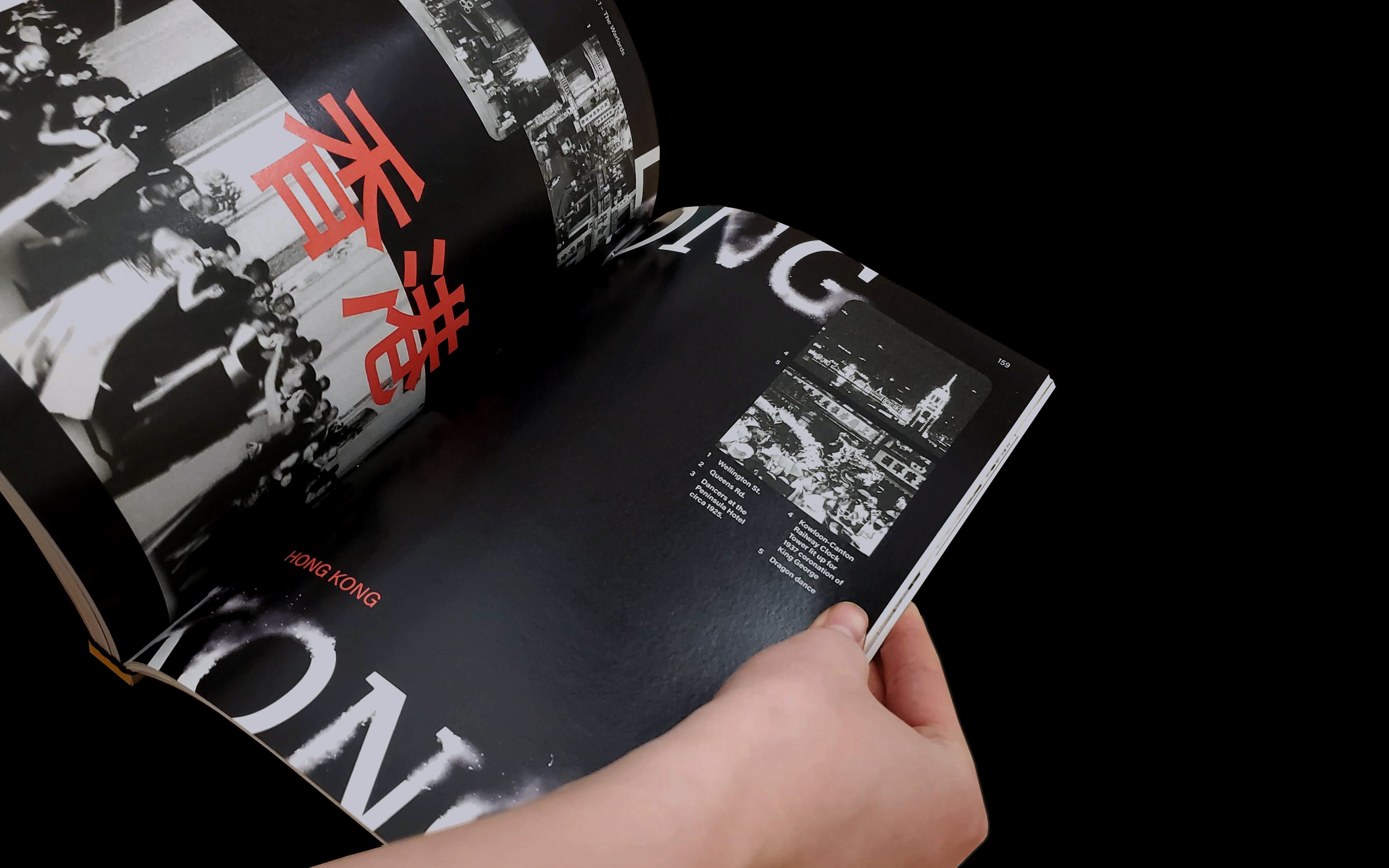 This was the longest I've ever worked on a book project and it was really prolonged process of experimentation and carful consideration of many design choices. My book and its format changed many times throughout the process. I chose specific words to help aid my process and keep my design style consistent throughout the book. These were "memory", "history", and "depth". These resulted in the stereogram-shaped images, the overlapping of type and image throughout the book, and the specific treatment for expressive type. It's a massive book over 200 pages long as well and the details in type styling kept me busy till the deadline of the project. Dealing with many typefaces, images, and different page styles made me more mindful of keeping an organized list of styles to keep the book consistent without ever getting boring. 
While originally not very happy with this work, I think I grew a lot throughout the process. The research process and working with vast amounts of various different information from pictures to history to personal stories have taught me that I really enjoy the curatorial process of working with lots of archival information. I really enjoyed the research process and coming across images and events I have never learned about in school. It was a great and massive learning process both to create a book consistent and yet not boring but also to learn about my own history and culture and the era of life in which my great-grandmother grew up.