A more perfect union
Spring 2019 
Typefaces: Acuta designed by Elena Albertoni, Benton Sans designed by Cyrus Highsmith.
Photography: Pete Souza and other past presidential photographers.
"Race is an issue I believe this nation cannot ignore right now." 
—Barack Obama
This is a book designed around Barack Obama's speech: A More Perfect Union. The book is perfect bound and french folded. It showcases Obama's presidency in comparison to the greater history of race in America and past presidents.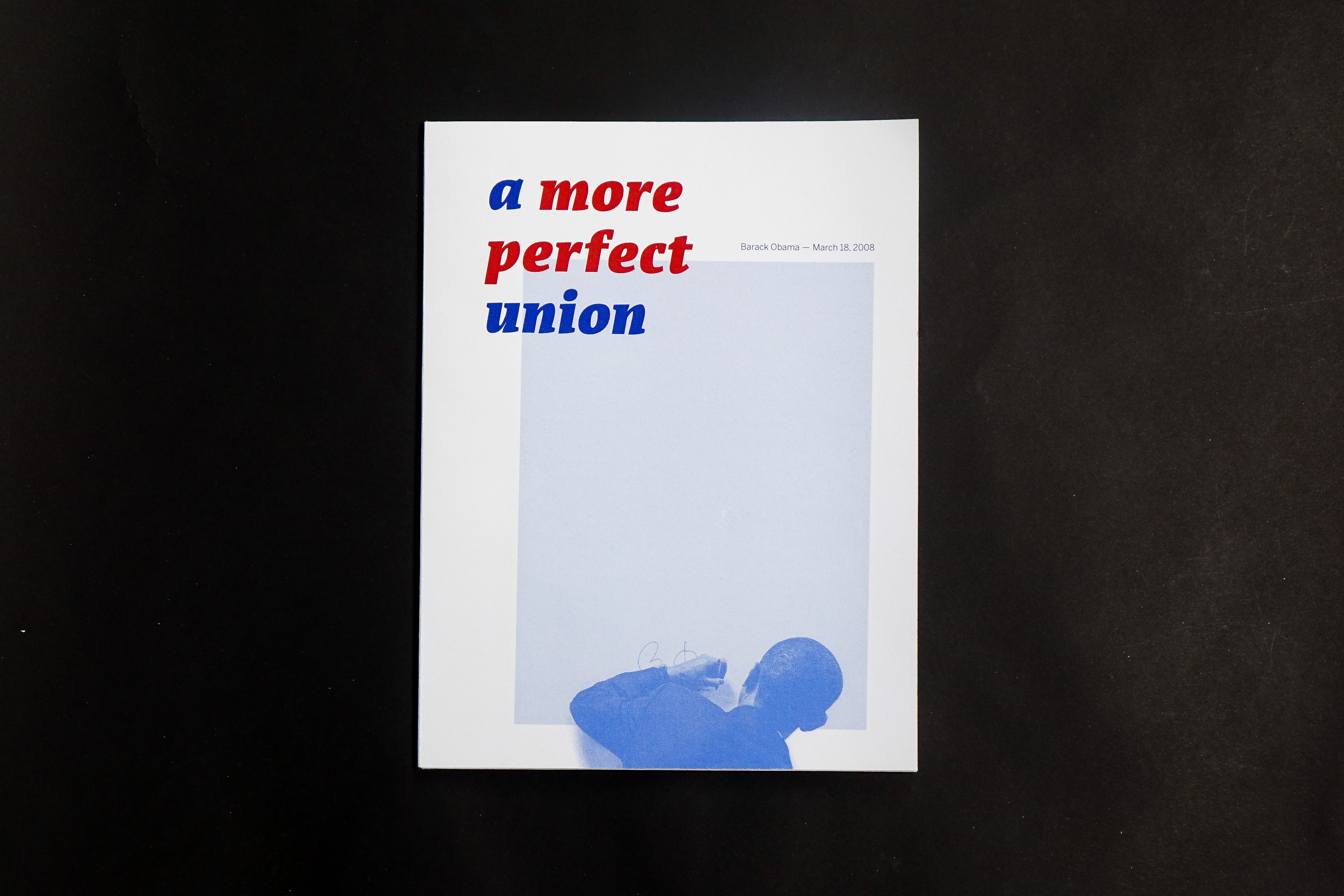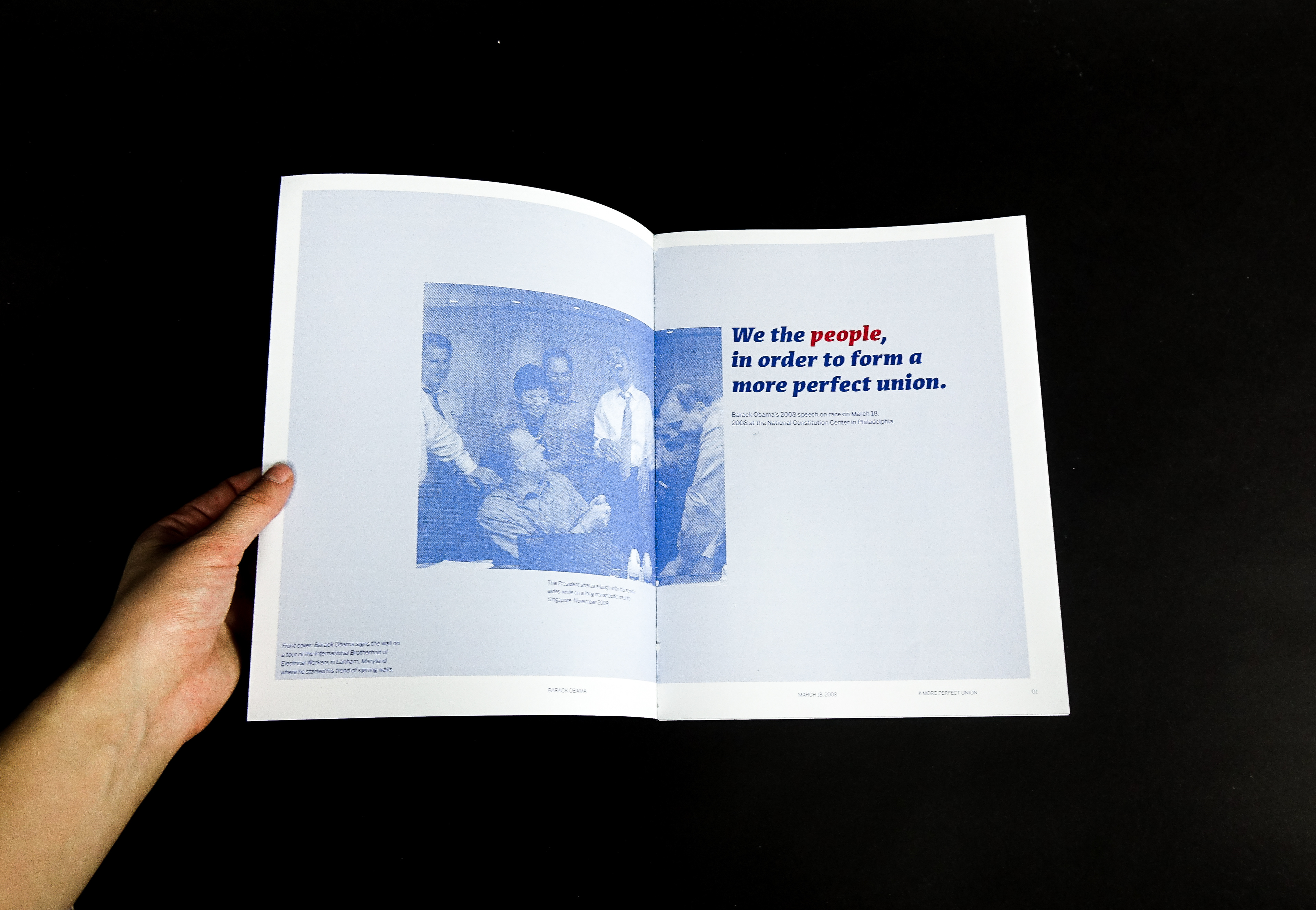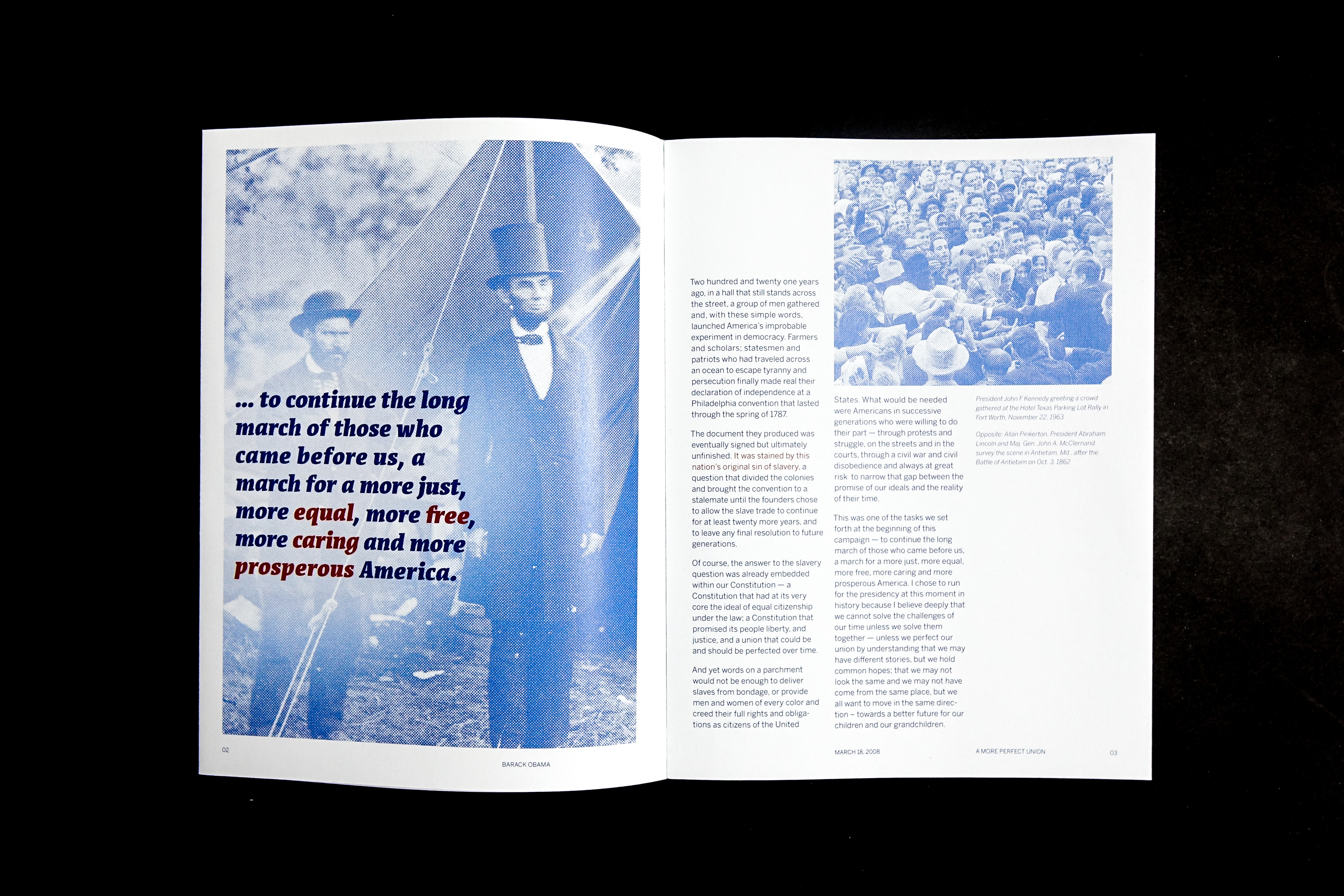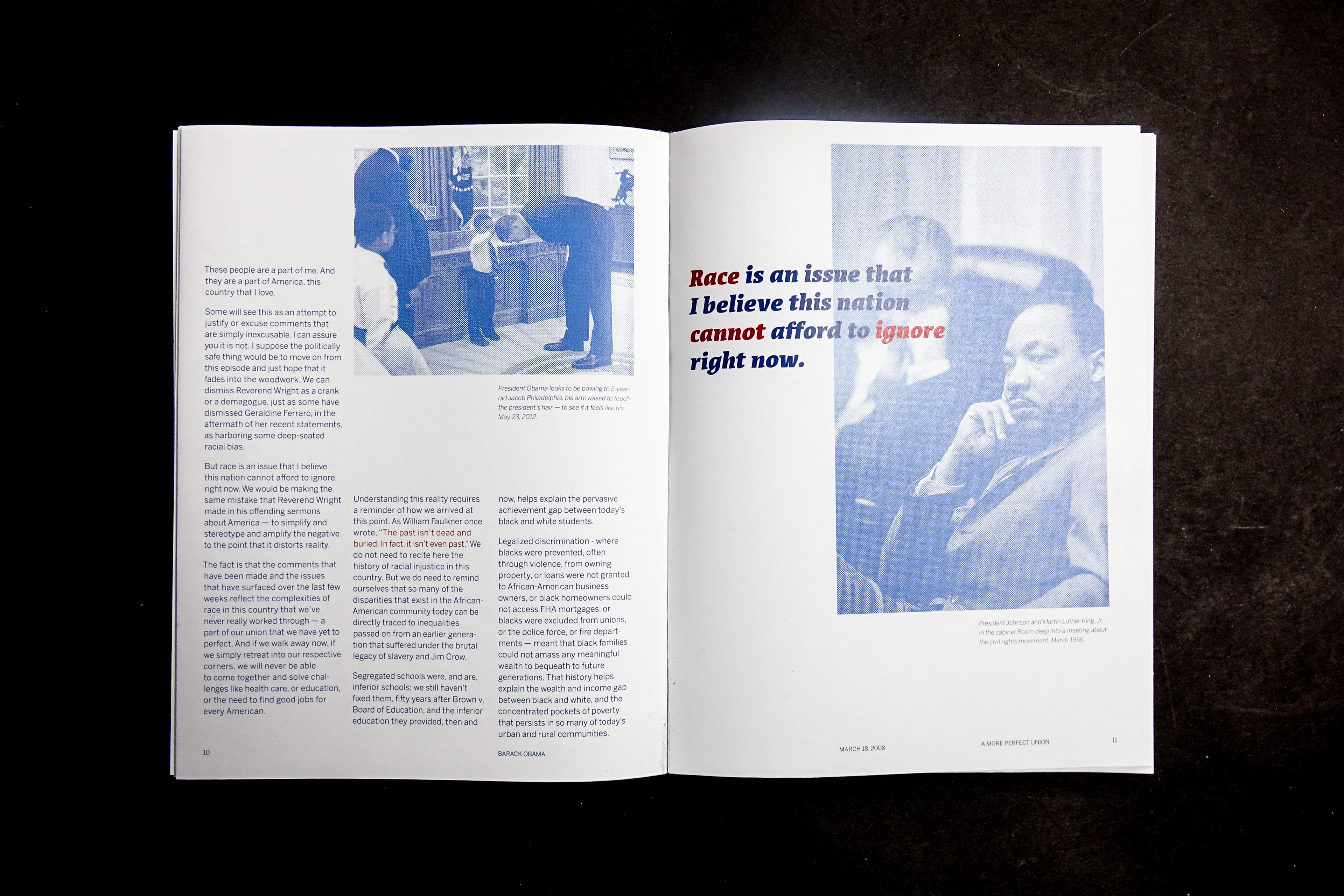 My process for the creation of this book was fairly straight forward. After deciding on my speech, I made sketches of layouts and then also tried a few of my better layout ideas digitally, with the first page of text. I also had some ideas of binding and types of images at the beginning which I ultimately did not end up using. I explored a lot of different typeface and then chose two for my final work. I also explored adding color throughout my main text to bring attention to certain words. This I added into my book.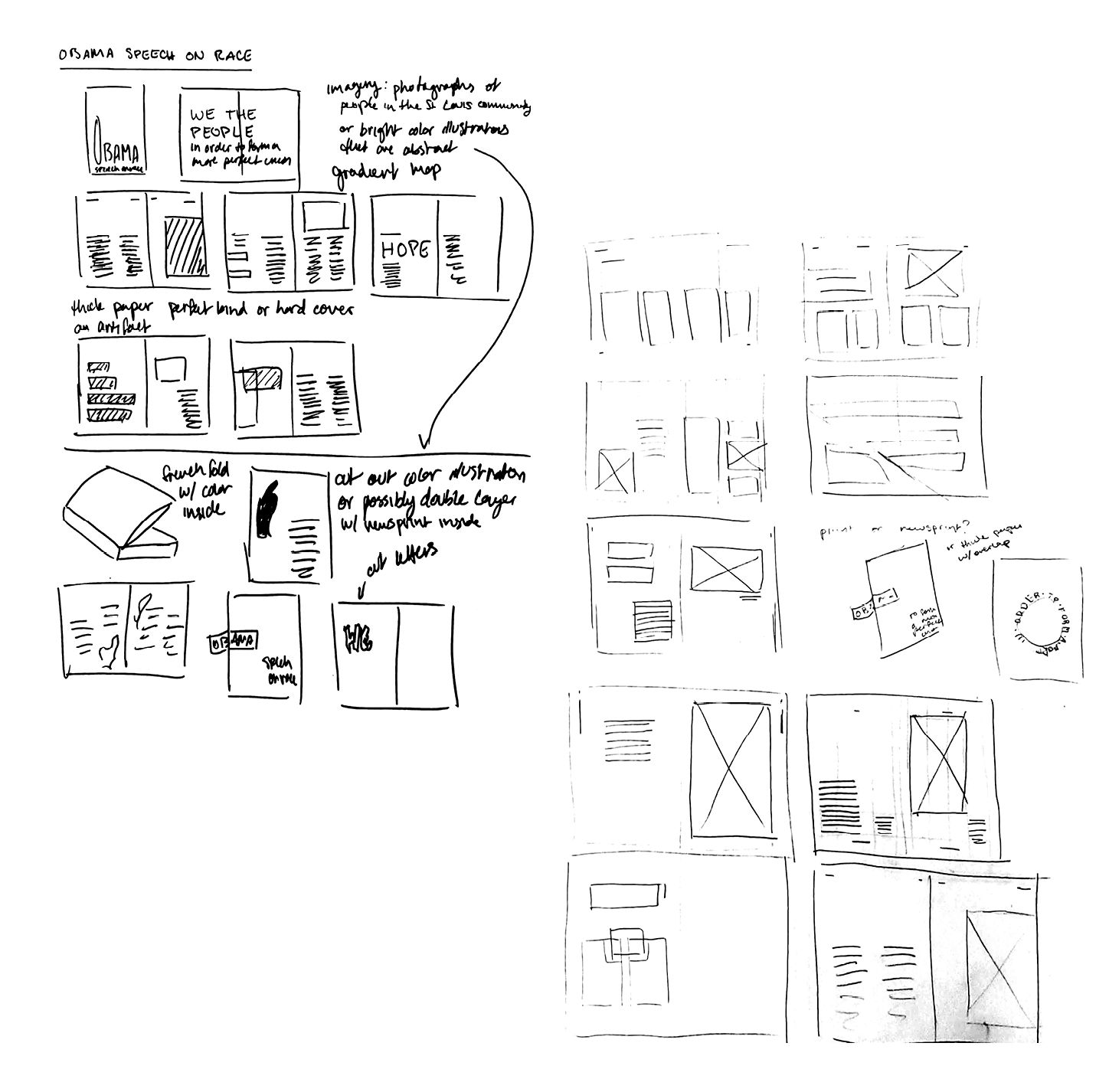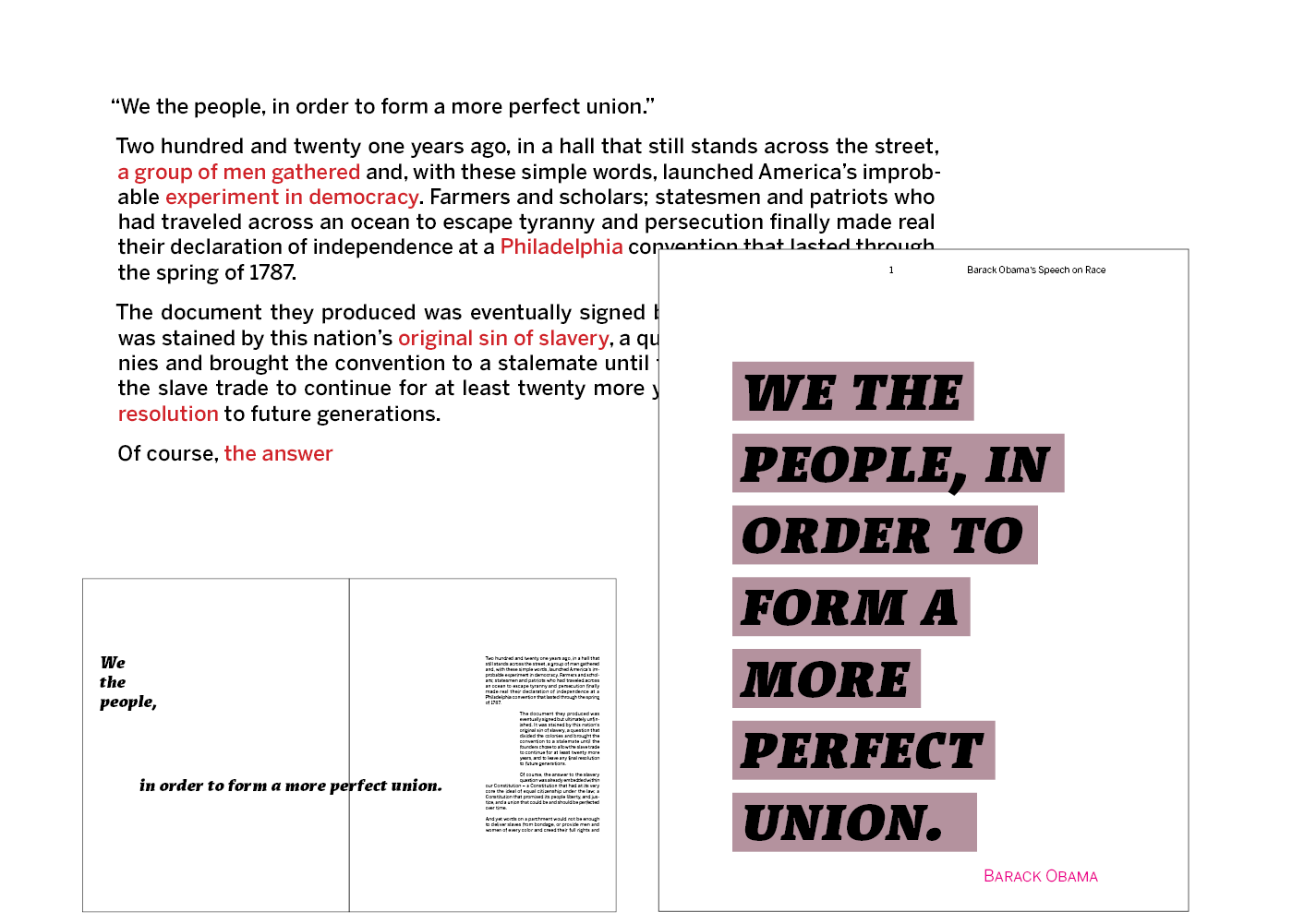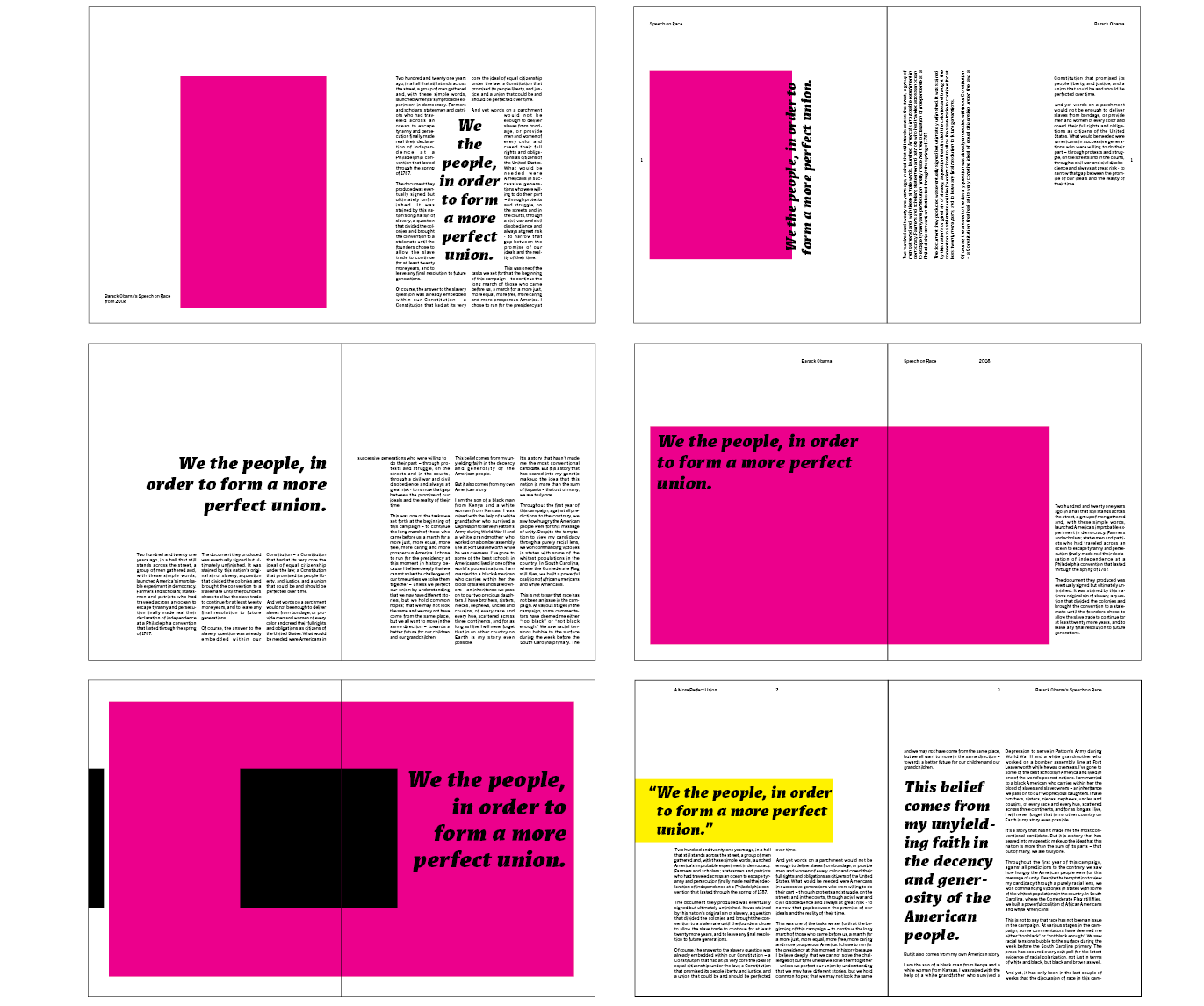 My narrative and pacing in book design improved a lot with this project though it could still be improved more. I am also really happy with my binding as this was my first time perfect binding a french-fold. I still come back to look at this book even after a few years since I believe I was really successful in working with my content and using a highlighting technique to pull out specific words in the text so that the message of the speech is conveyed both on a fast read as well as slow read.